Do you want to try Tanjung Benoa water sports in Bali, or have you tried it before and now want to have it again? Wira Watersports Bali is one of the marine adventure agencies in Bali. We provide water sports in Tanjung Benoa activities such as Jet Ski, Parasailing, Seawalker, and Flying Fish. In contrast, Aditya Water Sports Bali is the operator/company that provides for all games on this page. Also, all the marine adventure single activity prices are online, which is cheaper than publishing prices.
Therefore, this page primarily regarding Tanjung Benoa Watersports Nusa Dua activities at affordable prices without affecting the quality of services to customers.
Furthermore, most people know the only place to have unlimited choices of Bali marine sports activities is located at Tanjung Benoa beach in Bali.
Tanjung Benoa beach is a water sports center in Bali because the sea wave at Tanjung Benoa beach is calm and safe for water sports games. Entirely different from Kuta beach, Melasti Beach, or Suluban Beach, which has big waves and is suitable for surfing.
Tanjung Benoa Watersports Bali
Above all, the Tanjung Benoa water sports center is located southeast of the island and close to the Nusa Dua area. So, if you are coming from Ngurah Rai International airport, you will take approximately 20 minutes to get to the location of Tanjung Benoa beach.
Furthermore, water sports at Tanjung Benoa start from 09:00 – 14:00. Also, after 14:00 noon, the seawater at Tanjung Benoa will be at low tide and unsuitable for marine activities.
To clarify, safety and customer satisfaction are the things that become the main priority of each water sports operator in Bali. Due to make sure safety for customers, Tanjung Benoa Watersports operator companies train their staff to be qualified and knowledgeable about security and emergency standard and procedure.
An international level must also approve the team and all the equipment for water sports safety. Insurance is a must because all rates you pay are already included with life insurance and provided by the water sports operator you choose.
That is to say, we are a water sports agent and provide Bali adventure activities. The aquatic adventure single game that we offer you can see it below. Please click the link for more details about each Tanjung Benoa Watersports game! You will be redirected to the single-game page that you choose.
Please select Bali water sports packages if you want to get Tanjung Benoa water sports at a lower price and include pickup and return transfer.
Single Activity By Tanjung Benoa Water Sports With Price
Wira Watersports provide all below Tanjung Benoa beach watersports activities. Please click on the name of the Tanjung Benoa Watersports game! To find out more information on the Tanjung Benoa Watersports game you want to try! Also, the water sports price is in Indonesian Rupiah for 1 person.
Banana Boat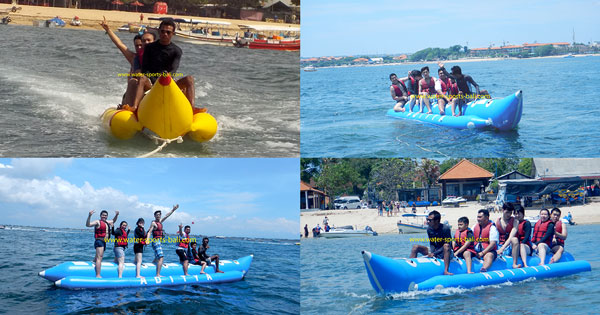 IDR 80.000
Seawalker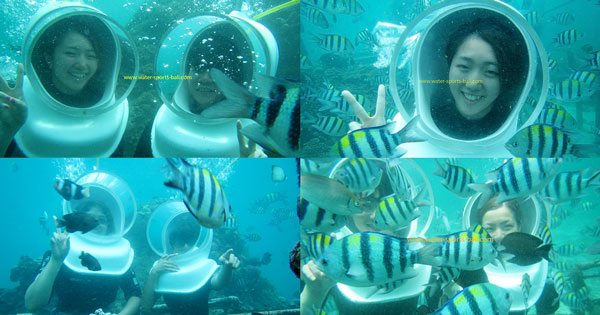 IDR 325.000
Parasailing Adventures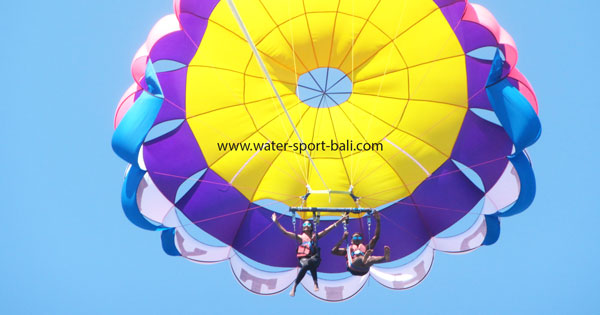 IDR 250.000
Flying Fish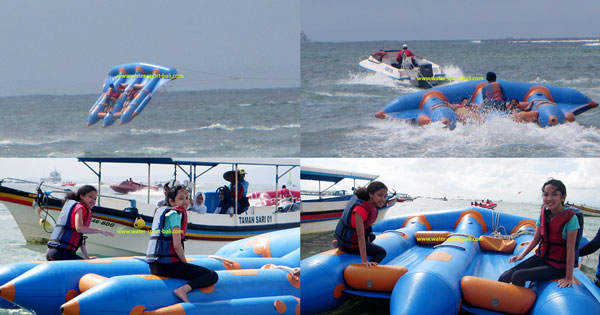 IDR 185.000
Intro Scuba Dive
IDR 325.000
Snorkeling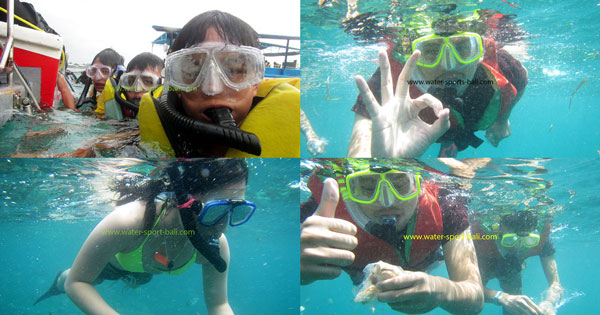 IDR 150.000
Rolling Donut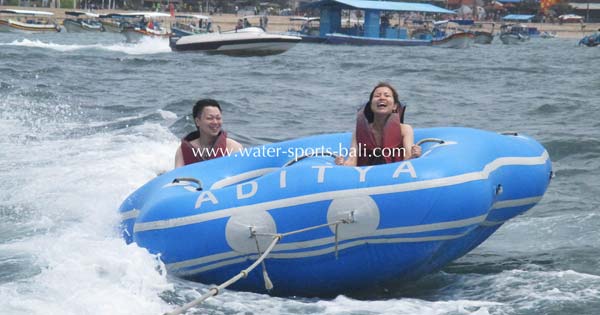 IDR 125.000
Jet Ski With Guide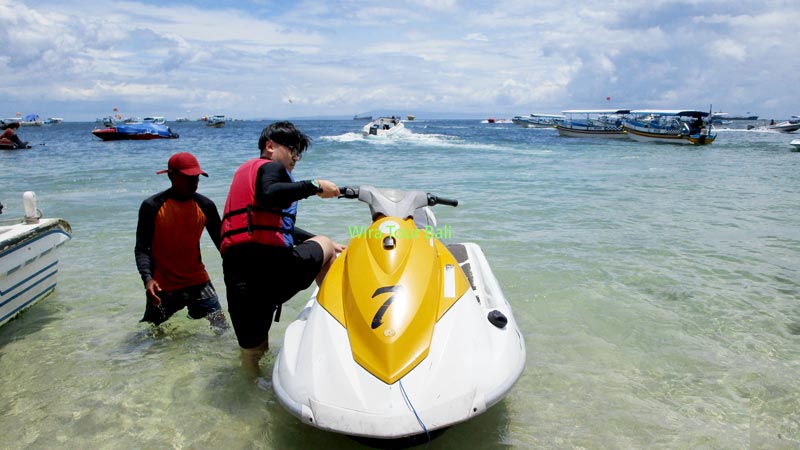 IDR 185.000
Flyboard
IDR 450.000
Parasailing
TBA
Jet Ski No Guide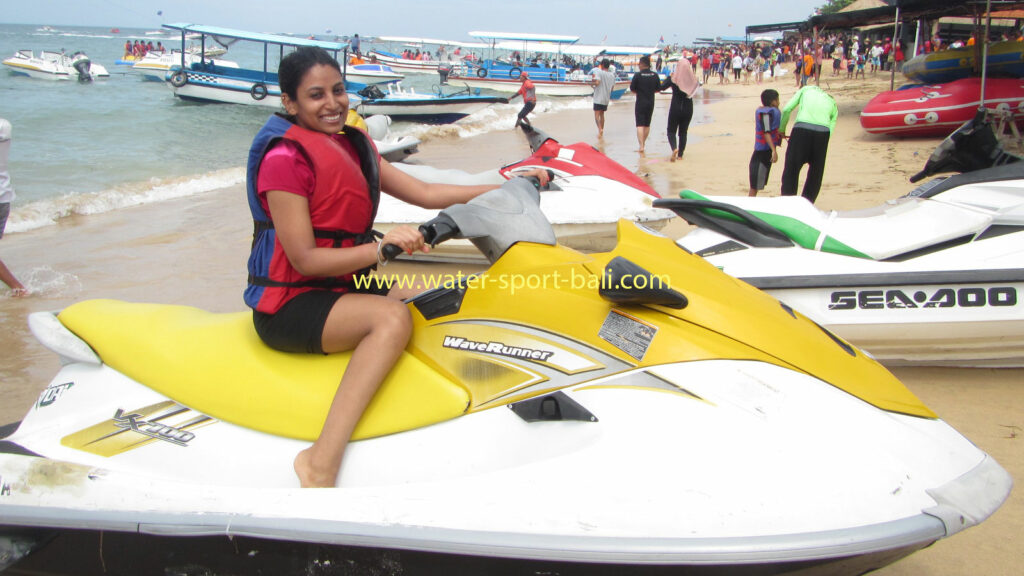 IDR 275.000
Wake Boarding
IDR 350.00
So, if you want low-price water sports in Bali by Wira water sports, please click the below link!
Read More On: "Watersports Tanjung Benoa Packages, Include Free Pick-Up & Return Transfer" >>>
Outdoor Adventure In Bali
The island of Bali not only provides marine and outdoor adventure but also provides Bali white water river rafting. White Water Rafting in Bali is an outdoor adventure loved by travelers who come with family. The Bali rafting tour is safe, affordable, and fun.
There is two main whitewater river suitable for rafting in Bali. There are:
One is called Telaga Waja River Rafting, located in East Bali Karangasem regency.
The other whitewater river in Bali is called Ayung River Ubud. Find out more info about each stream by clicking the link!