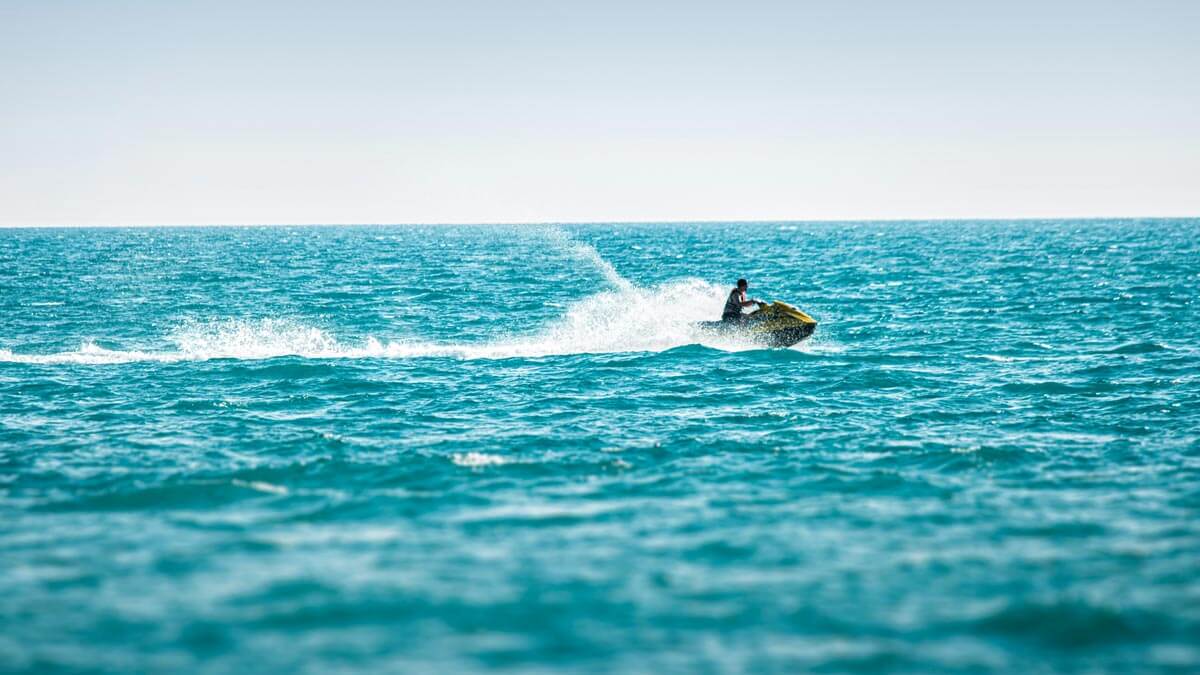 Welcome To Wira Water Sports Bali
Travel To Bali, you must create memorable experiences by joining Bali Water Sports. Here is a short guide you need to comprehend marine water sports activities in Bali.
Firstly, Bali has a few places for beginners to do aquatic sports activities, such as Sanur Beach, Tanjung Benoa Beach, Nusa Penida Island, and Nusa Lembongan Island. Meanwhile, most travelers will stay near the airport in southern Bali and Tanjung Benoa Beach. Therefore, Tanjung Benoa Beach Nusa Dua has become Bali's center of marine sports activities.
That is to say, and at Tanjung Benoa Beach, many water sports operators offer plenty of marine sports games for travelers at competitive prices. The most popular Tanjung Benoa water sports include banana boat rides and Parasailing Adventures.
Popular Water Sports Packages Bali
Below are some of our marine water sports packages popular among travelers.
Package 1
IDR 435.000
Banana Boat
Parasailing Adventure
Donut Ride
Package 2
IDR 495.000
Parasailing Adventure
Banana Boat
Jet Ski Ride
Package 3
IDR 570.000
Parasailing Adventure
Jet Ski Ride
Flying Fish
Package 4
IDR 395.000
Banana Boat Ride
Snorkeling
Jet Ski Ride With Instructor
Furthermore, all our Bali water sports packages incorporate free pickup and return transfer with air-conditioning vehicles in a particular area in Bali. Meanwhile, area coverage is Tanjung Benoa, Nusa Dua, Kuta, Legian, Jimbaran, Tuban, Kedonganan, Ungasan, Mumbul, Sawangan, Kampial, and Kutuh.
Water Sports Packages
Want to try more than 2 Tanjung Benoa water sports but want a lower price?
Above all, the best way to order Bali water sports activities on Tanjung Benoa Beach is to reserve water sports packages. By booking marine tourism activity packages, you will get a lower price, including a free shuttle to most areas in southern Bali.
Book at Wira water sports Bali! Get prices up to 50% discount from the published rate and free transfer for the water activities package.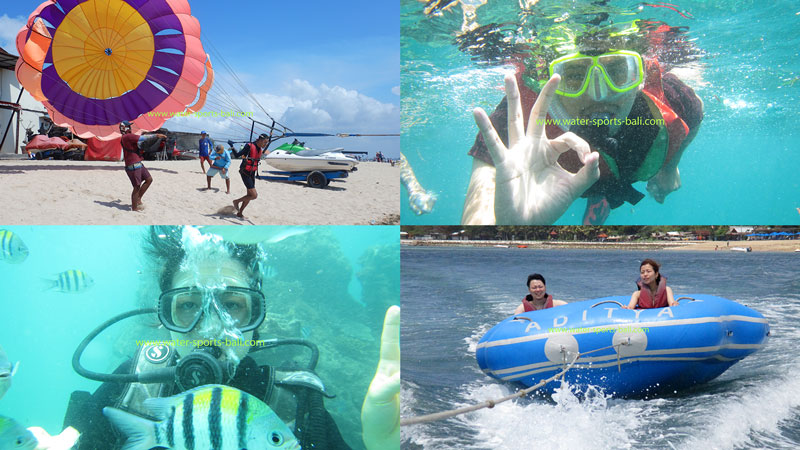 Bali Travel Guide
Wherever you go on vacation to Bali, it's a good thought before you arrive in Bali to discover holiday guides in Bali, such as tourist activities, traveler attractions, transportation, culinary delights, places to stay, and beach attractions that you will visit.
Nowadays, Bali island is one of Southeast Asia's most popular holiday destinations. Not only for international travelers, such as Indian, Singaporean, Australian, Korean, Chinese, and European travelers. But Bali island also gets plenty of visitors from Indonesian tourists. Bali island became …
Are you planning to visit Bali island for a holiday with family, friends, and your fiance, or do you travel alone? If you say yes, on this page, you will discover an index of guides and information on fabulous attractions in Bali. Such as the best place to stay, Bali attractions for family and …
Are you looking for a Beaches & Islands holiday? Then it would be best if you visited Bali. Bali is an island in Indonesia, is an assortment of beaches surrounding the small island. You can find white sand beaches and black sand beaches in Bali. Certainly, Bali's white sand beaches are the …
Latest Articles
Check out our latest Bali trip guide articles, including Bali attractions, activities, beaches, kids-friendly, amusement parks, family travel tips, art, and Balinese culture.
Discover Water Blow Nusa Dua, a hidden gem on Bali's southern coast. In this comprehensive guide, you'll find everything you need to know, from its unique features to ideal visiting hours and even precise directions. So, if Water Blow Nusa Dua is on your Bali …
Bali River Rafting
Consequently, if you are bored seeing white sand beaches, you need to visit white water rivers in the central Bali area.
To clarify, three rivers in Bali are suitable for beginner rafting activities. Telaga Waja River, Ayung River Ubud, and Melangit River Klungkung. Therefore, invite your friends, family, or partner to enjoy the natural scenery of the countryside by joining Bali river rafting.
Frequently Asked Questions
From 2010 until now, we often get questions from customers regarding water sports activities in Bali. Furthermore, the following are the repeatedly asked inquiries by clients to us when customers want to book Bali water sports.
What is the duration of each water sports game?
Furthermore, we include the duration of each Bali water sports activity on each water sport activity page. So you only require to click on the water sport activity in Bali that you like to participate in, and on the activity page, you will find the game's duration. Furthermore, you must carefully pay attention to the duration of each Bali water sport activity while you are participating in the activity. Wira Water Sports does not shorten the activity's time to maintain our customers' satisfaction and trust.
Is it permissible to do watersport activities if participants can't swim?
Meanwhile, not all water sports activities require a participant to have swimming skills, and some water sports ride has not needed a customer to swim.
However, several water sports activities require participants to have swimming skills, such as snorkeling, flyboard, wakeboarding, and scuba diving.
Can I order Bali water sports and then pay at the activity location?
Meanwhile, if a customer reserve Bali water sports at the activity site, then makes a payment at the water sport activity site, the customer will get a published price instead of the price listed on the Wira Water Sports Bali website.
Does the water sports rate include locker and towel usage?
Furthermore, our water sports price includes usage of a locker and fresh towel, without extra charge to customers. Please pay attention to this if you book marine activities with another Bali water sports company.