First, are you preparing Bali holiday with your relatives and kids? If so, Be sure to watch the Devdan Show at the Bali Nusa Dua Theatre while on vacation in Bali. Furthermore, the Devdan Performance is very appropriate for children to watch. The show will provide an understanding and familiarize your children with the culture of the Indonesian archipelago. Moreover, this performance will present you and your children with Bali, Sumatra, Java, Kalimantan, and Papua culture. Therefore, if you want to do things in Nusa Dua at night and watch the Devdan Show in Nusa Dua Theater Bali, you can book Devdan Show Bali tickets here.
Bahasa Indonesia, Harga Tiket Devdan Nusa Dua.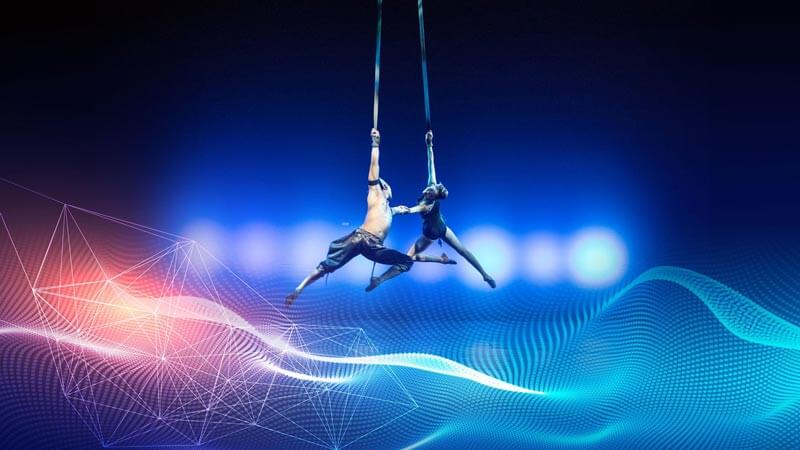 Furthermore, Devdan's show started to reopen on November 2, 2022. In addition, the current show duration is 45 minutes. For the schedule of performances from 19:30 – 20:15 (Bali Time). For the latest Devdan show schedule and prices, you can see below.
If you are interested in watching Devdan's show in Nusa Dua Bali before making a booking for Devdan Show tickets, please read the details of this page. Detailed information you will discover on this page such as;
Highlight Devdan Show Booking With Wira Tour
Read More about Nusa Dua Beach, The Cleanest White Sand Beach In Bali.
General Information of the Treasure Of The Indonesian Archipelago – Devdan Show Nusa Dua
Furthermore, Devdan's show in Nusa Dua with the title Treasure of The Indonesian Archipelago. Then, when you observe Devdan's performance in Nusa Dua Bali, you will witness an art attraction that combines local Balinese culture with other Indonesian cultures.
In addition, the Devdan art performance displays different art forms from the Balinese dance performances that travellers usually notice, such as the Kecak dance at Uluwatu Temple or the Balinese Barong dance performance. Devdan's exhibition uses modern technology, such as lighting configurations and the latest audio technology.
See, "Uluwatu Kecak Ticket Prices" >>>
In addition to lighting and sound, Devdan's performance at the Nusa Dua Theater also offers something extraordinary: combining contemporary prom with traditional dance. Such as Balinese dance and traditional dances from other regions in Indonesia. Such as Balinese, Sumatran culture, Javanese, Kalimantan, and Papuan dances.
The superiority of Devdan's show in Nusa Dua Bali can also be seen from the appearance of the dancer's outfits, which are attractive and diverse. In addition, the dancers execute the dance with acrobatic performances. Furthermore, traditional music is combined with modern contemporary music to accompany the dance.
All these combinations, ranging from dance, music, costumes, and acrobatic appeals, make Devdan's show very dynamic and impressive, which can entertain all audiences.
The show is 45 minutes; during this duration, you can also see world-class stage layouts and effects such as smoke, fire, and light. Very stunning, and impressed when I viewed it live. The performance venue can accommodate 700 spectators, with international-class comfort and a fully air-conditioned theatre.
Read More, Mengiat Beach Nusa Dua.
Meaning of Devdan
Then what does Devdan mean? The phrase Devdan comes from Sanskrit, i.e., "Deva" and "Dhana," representing God's Grace. It is called God's Grace because all the archipelago treasures, both natural and cultural wealth, are God's grace for all Indonesian people.
See Vacation Guide To Waterblow Nusa Dua Bali.
Synopsis of Devdan Show
In the following, we will inform you of a short synopsis of the story on the Devdan Show. The story begins with two young people participating in a holiday tour program in Bali. These two youths feel bored with the tour program offered. Because of that, these two young people separated themselves from the tour party and decided to climb the cliff.
While climbing a cliff, these two young people find a treasure, which will bring the audience to see the contents of the wealth of the archipelago on the Devdan Performance.
Read More, Nusa Dua Watersports Package Number 5 Price.
Devdan Show Nusa Dua Theater Locations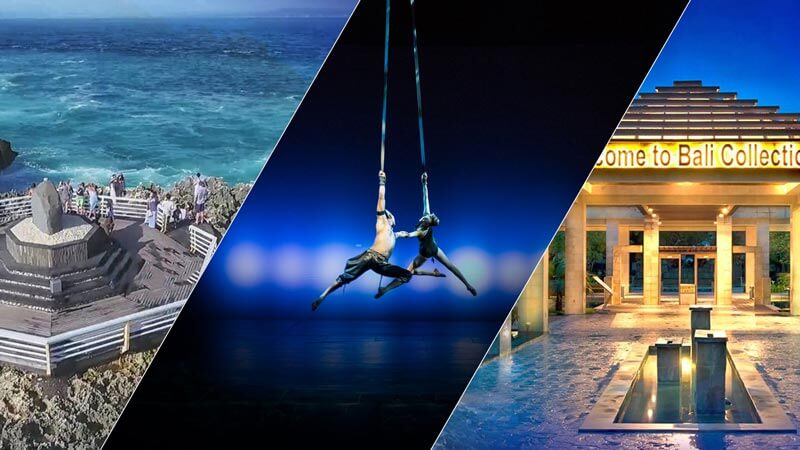 The Devdan Show is at the Bali Nusa Dua Theater, located in the Nusa Dua area. The exact address of Bali Nusa Dua Theater is in the ITDC Nusa Dua area.
To create a more straightforward way to discover the location of Devdan's show in Nusa Dua, please click the link below!
See Bali Nusa Dua Theater on Google Maps.
As you know, Nusa Dua is one of the famous tourist attractions in Bali and gets many visits from International and domestic tourists.
See, Which One You Choose As A Place To Stay, Nusa Dua Or Sanur?
How to Get to the Bali Nusa Dua Theater Performance Location
If you stay at one of the hotels in the Nusa Dua area, getting to the Devdan Show site is very easy. You only need to call a taxi from the hotel you are staying at if you don't want to walk.
Employing a taxi will add to the vacation transportation budget for those who stay at other tourist attractions in Bali, such as Ubud tourist attractions. However, another more affordable way of transportation is employing a car rental service in Bali with a driver.
Utilizing a rental car in Bali with a driver means you don't have to wait for a taxi or call for a cab. In addition, you can visit Bali tourist attractions adjacent to Nusa Dua using the car you rent.
Bali tourist attractions near Nusa Dua include Tanjung Benoa Beach, Pandawa Beach, Garuda Wisnu Kencana culture park, and Uluwatu Temple. In addition, the average car rental in Bali with a driver lasts 10 – 12 hours in 1 day.
Furthermore, if you want to save your holiday budget and confidence in riding a scooter in Bali road traffic, you can get a scooter hire in Bali. Bali's average shooter hire rate is around IDR 100.000 – IDR 300.000 / 24 hours usage.
Find Out, Jet Ski Ride Tanjung Benoa Beach Nusa Dua.
Latest Devdan Show Schedule – Things To Do In Nusa Dua at Night
The following is the Devdan Show schedule for July 2023 – March 2024.
| Day | Show Time |
| --- | --- |
| Monday, Wednesday & Saturday | 19:30 – 20:15 (Bali Time) |
Read More, Geger Beach Nusa Dua.
Devdan Show Seating Layout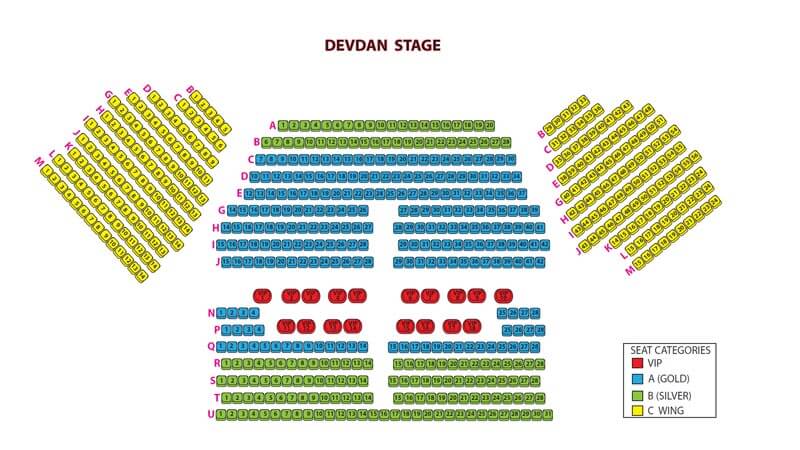 Availability of seats for spectators as below;
VIP classification: 18 seats available.
Classification A: 229 seats available.
For category B: 159 seats are available.
Category C: 240 seats are available.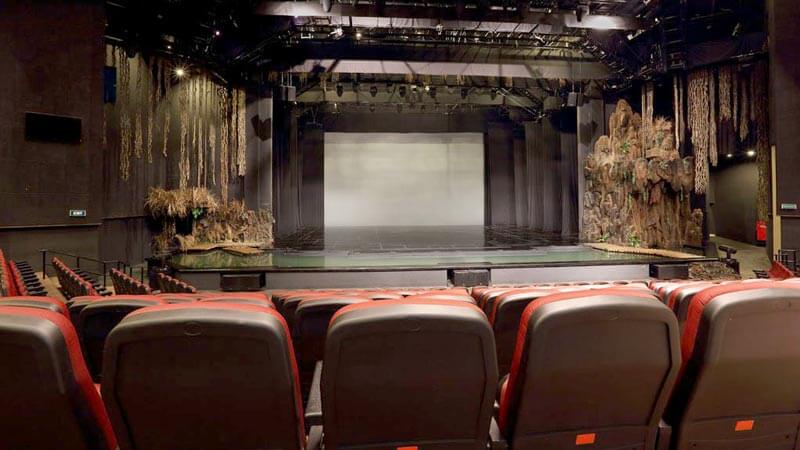 Before you make a reservation for Devdan Performance Nusa Dua tickets, please notice the Devdan Show seating configuration you desire in the picture above. In addition, Devdan Performance ticket fees are distinct for each Devdan Show seating layout classification.
Find Here Bali River Rafting.
Devdan Show Ticket Prices 2023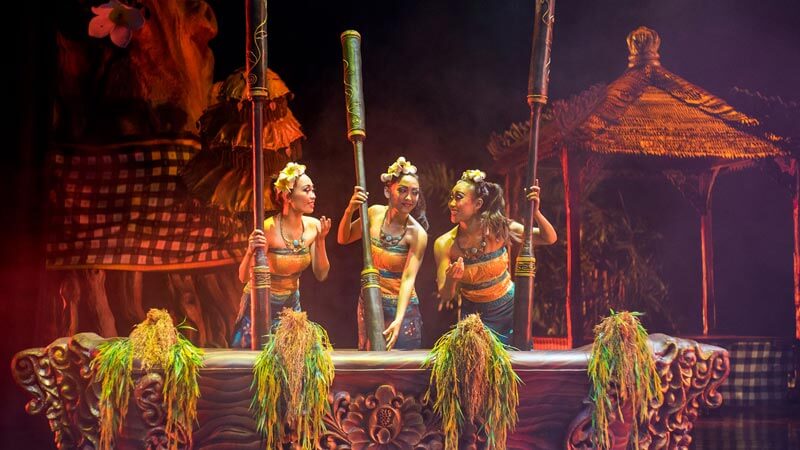 | Ticket Category | Adult | Children (4-12) |
| --- | --- | --- |
| VIP | IDR 935.000 | IDR 935.000 |
| Category A | IDR 583.000 | IDR 290.000 |
| Category B | IDR 405.000 | IDR 200.000 |
| Category C | IDR 230.000 | IDR 115.000 |
Information on Promo Devdan Show Entrance Ticket Prices
The show is available every Monday, Wednesday, and Saturday.
Devdan Show entrance ticket prices are valid until March 31, 2024.
Then, the Devdan Show price on this page is only valid for International travellers.
The Devdan Show price listed in the table is the ticket price for one person you will get if you book with Wira Tour Bali.
In addition, VIP tickets are limited; for VIP entry ticket reservations, it is advisable to book early.
The Bali Nusa Dua Theater performance area can be accessed using wheelchairs and strollers.
Include Transportation Services
The Devdan Show entrance ticket price includes pick-up and drop-off and applies to all tickets except category C.
Minimum order 2 people to get the shuttle service.
The areas included in the shuttle service are Sawangan, Nusa Dua and Tanjung Benoa.
Entrance tickets utilise the shuttle service; please order at least before noon (Bali time) on the same day as the show date.
Steps of Booking Devdan Show Tickets
Contact us at Wira Tour Bali to find out the availability of entry tickets, either by telephone, WhatsApp, or email.
Please select your desired show day and date when making your reservation.
Devdan Show Bali tickets can be ordered 1 week before the performance date.
If Devdan Show admission tickets are obtainable on the booked show date, we will notify you of availability. During the booking payment process, we will inform you via Email or WhatsApp.
After payment, please confirm your payment to us. After we get ticket payment verification, we will send you a Devdan Show voucher via Email or WhatsApp.
The staging voucher is only valid on the date and time specified when the customer orders. The coupon is not valid on any date other than the date stated on the voucher.
You can print the voucher or save the coupon on your cellphone.
When you arrive at the performance location, you must exchange your voucher at the Devdan Show venue for your Devdan Show entrance ticket. You must display the coupon from Wira Tour to the Devdan Show ticket officer.
Booking Entrance Tickets for Devdan Shows Bali
There are several ways to book Devdan Show Nusa Dua entrance tickets with Wira Tour Bali.
Reach us at +62 813 3956 3400 (Phone Call & WhatsApp Chat).
+62 822 4714 8222 (WhatsApp Chat Only).
You can also send an email to info@water-sports-bali.com
In addition, you can also click the WhatsApp icon below to connect with Wira Tour Bali customer service via WhatsApp. Also, you can fill out the booking form below.
Booking Form
Terms and Conditions
For Devdan Show admission ticket booking, at least one day before the customer's preferred performance date.
Children under 4 years old are free to enter, and kids will share seats with their parents/adults.
Infants under two years of age are not permitted to be in the performance area because it can cause sound disturbances during the show that can upset the convenience of other audiences.
The show starts on schedule. If there is an arrival delay, the Wira Tour Bali and the Management of Bali Nusa Dua Theatre are not responsible for complaints about the delay to the audience.
Wira Tour Bali and Management Bali Nusa Dua Theatre are not responsible for any injury, impairment, or loss caused by the carelessness of the audience.
In addition, it is prohibited to take photos and record videos during performances.
Food and drinks are prohibited from being carried into the theatre area.
See Here, Tanjung Benoa Nusa Dua Water Sports Price List.
Cancellation Policy
Furthermore, 100% refund if the booking is cancelled one day before the performance date and it cancels before 17:00 Bali time.
Cancellation of ticket reservations one day before the show's date and cancellation request made after 17:00 Bali time is subject to a 100% cancellation fee.
Cancellation of bookings on the same day as the show date customers have been ordered will be subject to a 100% cancellation fee.
No Show, a 100% cancellation fee is charged.
At this moment, rescheduling dates for the Devdan show are not available.
Furthermore, the refund fee does not include bank transfer fees, Paypal fees, Wise fees, and services.
You only need to contact our customer service department to cancel an order.
Related article.