Are you now organizing a vacation to Bali, whether with family, friend or perhaps for a honeymoon? For sure most of you will reply, yes! Well, this page is about Bali travel tips and advice. The travel tips that I wrote to give you a guide on your vacation to Bali. All Bali travel tips on this page suitable for the first time having a holiday to Bali. Also, the Bali travel tips & advice on this page is for you who have vacationed in Bali several times.
Bahasa Indonesia, "Tips Wisata Bali – Sangat Berguna Dalam Perencanaan Liburan Ke Bali" >>>
For your information, the Bali travel tips that I wrote on this page based on my experience. Practice in providing Bali tour package services. As well as my experience in car rental services with drivers in Bali. It also is base on my knowledge of providing Bali activities for the traveler. Bali activities such as marine water sports, submarine tours, cycling tours, and Bali white water rafting trips.
List of Bali Travel Tips
With the background, I know the obstacles faced by most tourists while on vacation in Bali. Therefore, from the barrier that our customers experience, we can provide advice or travel tips to Bali. So that the Bali travel tips useful to make it easier for you to have a holiday to Bali. For your information, most of our customers are from India, United Emirate Arab, Singapore, Australian, Malaysian, and Indonesian. The following is a list of Bali travel tips base on my experience.
Find Out, "10 Things Make Indians Pick Bali As The Primary Vacation Destination" >>>
1. The Best Time Travel To Bali
When is the best time to travel to Bali? The best time for holidays in Bali are base on two primary criteria:
Visit Bali island during the dry season.
Travel to Bali during the low season.
Find Here, "Vacation Tips To Bali With Toddlers, Babies, and Children" >>>
Visit Bali Island During The Dry Season
Bali island located near the equator so it is a tropical island. Therefore, in Bali, two seasons occur every year, which is dry season and wet season. Most of you for sure will choose to have a holiday to Bali during dry seasons.
The question now, when the dry season occurs in Bali? The dry season in Bali ranges from April to September. In April – September there is less chance of rain, however, if there is a drop of rain during the dry season, its a local rain also the rainfall on short duration.
When is the hottest month in Bali? Bali hottest month happen in May with an average temperature of 28°C/82°F. Also during noon from 12:00-14:00, the air temperature in Bali during May can reach up to 35°C/95°F. However, there are consequences for choosing a holiday during the dry season in Bali! Consequently, your skin must be darker because of the sun. Therefore, don't forget to bring sunblock, at least a sunscreen to reduce skin burn.
How about the wet season in Bali, when does it happen? A damp month or rainy season in Bali occurs from November till March. How about October, is it October an excellent time to visit Bali. Base on my experience rainy season does not start in October, but there is a quite significant chance for local rain, mainly at high altitude locations.
Read Here, Traveling To Bali Island In December Is It Good?
Travel to Bali During Low Season
Besides weather factors, to find the best time travel to Bali, you also should pay attention to the peak seasons and low season in Bali. Due to during high seasons in Bali, almost all prices in Bali rose. Such as airline ticket prices, hotel rate, Bali car rental prices. The range of price increases during the high season in Bali is around 30% – 50%. So if you want a cheap vacation, avoid vacation during peak season in Bali.
Then when is the holiday season in Bali? High season in Bali takes place in;
June – July (school holiday season).
August (holiday season for foreigners).
December – early January (Christmas and New Year's holiday season).
Heavy Road Traffic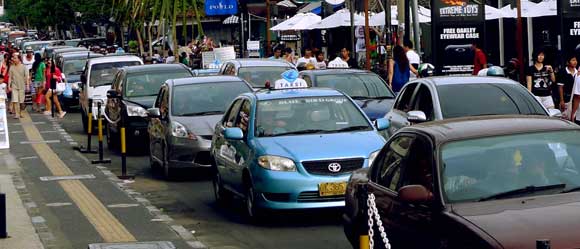 Besides price increase, during the high season in Bali, most of the roads in Bali will be very congested. Heavy road traffic especially in the tourist areas of southern Bali. However, if you can't avoid taking a vacation on high seasons, and you want to feel comfortable when passing through traffic jams. I suggest you book a car rental in Bali with a driver. At least by using a car rental service plus a driver in Bali, you can rest in the car without having to drive during a traffic jam.
So what is the best month to visit Bali? To find the best month to visit Bali is to combine a dry season and low season. Therefore, the best time to have a holiday to Bali is in May, September & October.
Read Here, "The Best Time To Visit Bali For Holiday" >>>
2. Bali Best Area to Stay
Which area in Bali is best to stay? Before you determine where to stay in Bali, you should decide which place to visit in Bali. My advice to find a place to stay close to tourist attractions in Bali that you want to attend. Also, the criteria, needs, and budget of each traveler are different. Therefore, the choice of place to stay In Bali will also be influential.
Overview of The Most Famous Destinations in Bali
For tourists who are traveling to Bali for the first time usually will choose to visit southern Bali tourism area. Such as Nusa Dua, Tanjung Benoa, Jimbaran, Ungasan, Kuta, Legian, Seminyak, Canggu, Sanur, and Ubud.
Kuta & Legian Area
The most famous southern Bali holiday destination is Kuta beach Bali. In the tourist area of Kuta, there are many cheap and luxury hotels, which you can choose according to the budget you have. Choose a hotel in Kuta if you love the white sand beach, crowded place, nightlife, and surfing. As I mentioned above, Kuta beach is the most popular destination in Bali. Even though in the low season, you still find plenty of visitors come and have a holiday to Kuta Beach Bali.
See Here, "10 Points Perform Kuta Bali Good For A Family Vacation" >>>
Below are Bali first timers helpful hints for accommodation tips in Kuta.
Cheap Hotels in Kuta
If you want a room to stay in Kuta Bali at a price below IDR 300,000/night, look it around Jalan Three Brothers, Gang Poppies (1 and 2), Gang Puspa Ayu, Jalan Raya Tuban or Jalan Bakung Sari. If you want a cheaper hotel price in Kuta, go to the small alleys on the Tuban highway and the Kuta highway. Then you will find many small hotels, of course at a much lower price. You will also find many places to stay like guest houses with rented prices below IDR 150,000/night.
See here: "List of Cheap Hotels in Kuta Bali" >>>
Luxury Hotel In Kuta
For those of you who want to stay in luxury hotels in the Kuta area, then you can search for 4 to 5-star hotels that are widely available on the edge of Kuta beach and Legian beachfront. To find a hotel that suits you the best way is to ask your friends who have stayed in Kuta Bali. Another best way to find a place to stay in Kuta Bali is by searching through Google's search engine.
See here: "List of the 10 Best Luxury Hotels in Kuta" >>>
Seminyak & Canggu
Choose your hotel in Seminyak area if your main criteria while visiting Bali is for the beach, luxury dining, beach club, Spa, and Shopping. The most excellent point to stay if you come to Bali for surfing is the Canggu area. Also, you can find many private villas in Canggu at an affordable price. Even though other attractions make Canggu appealing, however, most people who visit Canggu are the surfer.
Find Here, "Berawa Beach Canggu Bali – Things You Need To Know Before Visiting" >>>
Ubud
The area to visit in Bali if you love Balinese culture, Spa treatment, rice field, and outdoor activities, you should choose a place to stay in Ubud. The outdoor activities are available in Ubud such as outdoor cycling and white water rafting. Ubud tourist attractions, located in Gianyar district, can also be your choice as a place to stay. Ubud offers unspoiled tourist attractions, with views of rice fields or rivers. However, don't expect you can see a white sand beach in Ubud.
Also, Gianyar Regency offers a variety of exciting tourist attractions. Gianyar Regency attractions such as; Bali Safari and Marine Parks, Bali Zoos, great for cultural tours, Tegalalang rice fields and water sports activities such as Ayung river rafting.
Other Readers Also Read, "10 Interesting Activities In Ubud Bali" >>>
Bukit Peninsula Ungasan & Uluwatu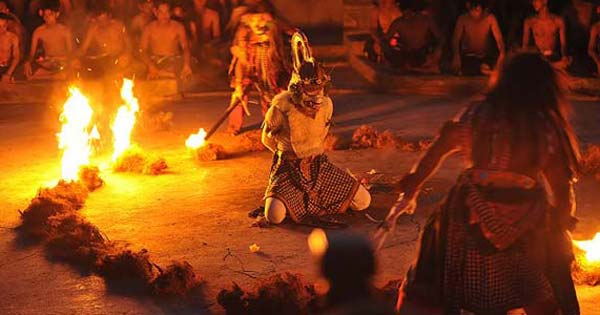 At Ungasan and Uluwatu area Bali, you can find a lot of white sand beaches. Most of the beach in the Bukit Peninsula is suitable for surfing or swimming. Also, the Uluwatu area is known as the best place in Bali to see sunset scenery. If you want to surf, you can visit Suluban beach Uluwatu, and Padang-Padang Beach. However, if you want a relaxing beach ideal for children to swim and play, you can visit the Pandawa beach Bali.
Beside white sand beaches, the main attraction of Uluwatu lies in Balinese culture. Due you can find a magnificent top cliff Hindu temple in Uluwatu. The temple is known as the Pura Luhur Uluwatu temple. Also, during an evening at 18:15, every day you can watch Balinese Kecak Dance performance with a sunset background.
Sanur, Tanjung Benoa & Nusa Dua
Bali travel tips if you are vacationing to Bali with children and elderly, Sanur is the best spot to spend your night in Bali. Sanur offers an environment like Kuta but less crowded, with calm sea waves. Also, in Sanur beach, you can find several Bali marine activities such as jet ski ride, sea walking, and canoeing.
A traveler who chooses to stay in Nusa Dua Bali looking for a luxury resort with a less crowded beach, therefore they can relax on the Mengiat Nusa Dua beach. In Nusa Dua, you can find a clean white sand beach and suitable for children to swim. Besides luxury resort and villas, at Nusa Dua, you can see plenty of places that offer Spa & Massage.
However, if travelers want to join Bali water sports activities such as; sea walking, parasailing, rolling donut ride, snorkeling, and flyboarding, also, want a more affordable hotel to compare to Nusa Dua, they will choose to stay in Tanjung Benoa Bali.
Find Here, "10 Reasons Obtain Sanur Bali Attractive Family Holiday Destination" >>>
A Quieter Place To Stay In South Bali
For those of you during your holiday in Bali don't like a crowded place, and want to find a quieter place to stay in Bali. Then you can look for lodging in other Bali tourist areas! Like Sanur tourist attractions, and Nusa Dua tourist attractions. Also, the Tanjung Benoa area is much quieter compared to Kuta tourist attractions.
Sanur Bali and Nusa Dua Bali areas also offer hotels on the beach front line. However, for hotels on the beach front line, the hotel room rate offered is more expensive compared to hotels that not located on the beach front line.
Must read, "Sanur VS Nusa Dua Bali – Which Area To Choose As A Spot To Stay" >>>
Jimbaran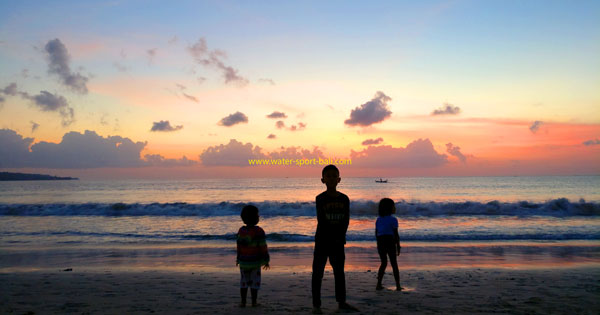 The area of Jimbaran offers accommodation range from budget to luxury accommodation. Also, Jimbaran Bali is well known for its grilled seafood dinner on the white sand beach shoreline. Jimbaran beach provides an excellent place if you are on vacation to Bali with children. Due to the sea wave is calm, and the current is low.
Find Here, "10 Reasons Create Jimbaran Bali The Best Destination For A Family Hideaway" >>>
North & East Bali
In addition to the tourist area of central Bali and southern Bali, you can also stay in northern Bali. Most of the attractions of north Bali are in the Buleleng regency. Also, there is a beach in Buleleng regency called Lovina beach.
The price of lodging in the Lovina beach area is lower compared to the cost of accommodation in southern Bali. However, the location of the Lovina beach tourist area is far from Bali International airport. The travel time approximately 3 hours heading to Lovina beach from Ngurah Rai International airport.
East Bali tourist attractions also offer cheap accommodation and luxury hotels. Most hotel locations in east Bali are in the tourist area of Candidasa, Amed, and Tulamben. Candidasa, Amed, and Tulamben attractions also offer beaches and are not too crowded with tourist visits. The most visitor who is visiting Amed Tulamben is looking to have a scuba diving.
Find Here, "Things To See and To Do In Tulamben For A Non-Diver" >>>
3. Bali Travel Tips For Transportation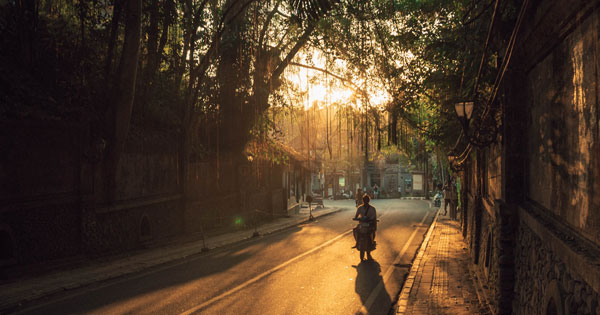 Next is Bali travel tips about transportation. After you arrive in Bali, you will need transportation to get to your destination. You will find fewer public transportation services available on the island of Bali. Bali public transportation such as Trans Sarba Gita buses, motorbike taxi, online cab, and meter taxis. Especially for the Trans Sarba Gita bus, for now, has limited routes.
What I can recommend getting a comfortable and inexpensive transportation facility in Bali is to use a car rental service in Bali. Alternatively, you can hire a bike if you know how to ride a motorcycle. There are two car rental options in Bali, and there are self-drive car rental and car rental with driver.
Bali car rental self-drive rental prices start at IDR 190.00/24 hours. I recommend you to look for car rental services in Bali through the Google search engine. Because there are many advantages that you will get if you find it on Google, such as:
You will get a trusted car rental service company on the Google page. Because Google only lists Bali car rental companies that have a reliable reputation on page one of Google page.
You can ask car rental providers in Bali to deliver their car to the place that you want. Such as the airport or hotel, so you don't need to come to a car rental place.
Book Your Car In Advance
Also, book your car rental in Bali one month early before the date of your arrival. Because during high season in Bali, many car rental companies run out of vehicles for rent. Although there are cars available, the rental price will be more expensive to compare car rental prices during the low season.
If you not convinced in driving in Bali and not familiar with the road in Bali, also, don't want to get bothered by driving a car, it's great to rent a car with a driver in Bali. Due to it will save you time by avoid getting lost, you can ask your driver to find the car park. Besides that, you can ask for recommendations on tourist attractions in Bali and where to eat to the driver.
Read Here, "Holiday Transport Options Guide & Tips In Bali That You Require To Understand" >>>
4. Get To Know With The Entrance Fee
If you are on holiday in Bali, you will visit two or three tourist attractions in Bali. To simplify your holiday budget arrangement, therefore, you should know the price of the entrance fee to the Bali attractions that you want to have a visit. Thus, by understanding the attraction entrance ticket price, you will be able to arrange a holiday budget accordingly.
Show Me: "List of Entrance Fee For Bali Attraction" >>>
5. Find Out On Free Activities, If You Want to Save Money
Now, not many free tourist spots available in Bali; however, there are still a few lefts. Want to know what are the free tourist activities in Ubud Bali? Click the link below!
Read More Details: "8 Free Things To Do Near Ubud Bali" >>>
6. Exciting Activities in Bali
Besides visiting tourist attractions, most travelers will look for exciting activities while on vacation on the island of Bali. There are numerous compelling holiday activities that you can try in Bali. Such as Tanjung Benoa's water sports activities. In addition to Tanjung Benoa's water sports activities, travelers also like a white water rafting tour. You can have Bali rafting both on the Ayung River in Ubud and the Telaga Waja river Karangasem.
Then what is the price of Tanjung Benoa water sports activity? The cost of Tanjung Benoa's water sports and white river rafting in Bali depends on the place that you make a booking. Therefore, on this Bali travel tips page, I will tell you how to book marine water sports and rafting trips in Bali, for an affordable price.
Best Way To Book Bali Activities
If you want low prices without any difference in the type and quality of activities, you should book online. Avoid making a walk-in booking for any Bali activities that you want to try. Because if you do walk in booking on the spot, you will get publish the price for Bali activities. Publish price is far high compared to the cost that you get through online booking. Also, there is no different in activities for publishing prices and online prices.
My advice, if you want to try marine sports activities, you should look for an activity package! Because of the Tanjung Benoa watersports activity package, including a free shuttle.
Read More Details: "Tanjung Benoa Watersport Packages Price" >>>
7. Places to Eat in Bali
I listed a place to eat in Bali in Bali travel tips because dining plays a very vital role in the satisfaction of your vacation. Finding a place to eat in Bali is easy. You can find inexpensive food, Indonesian cuisine, Balinese specialties, or ethnic cuisine.
If you are a Muslim, be cautious when looking for halal food in Bali. The safest way to get halal food is to visit Padang restaurants, Javanese food stalls, grilles seafood cafes in Jimbaran. If you want halal food in a restaurant, ask first with the waiter if they provide halal food. For your information, most restaurants in Bali provide Halal food. So it will be less chance you get a restaurant without halal food. If you are traveling to Bali for the first time and looking for halal food, you should not worry about finding halal food. In the Bali tourist area, it is easier to find halal food compare to authentic Balinese cuisine.
See here: "Cheap Delicious Places To Get Halal Food in Tanjung Benoa Bali" >>>
Bali Travel Tips FAQ
Below is the frequent ask questions about Bali travel tips.
Summary On Bali Travel Tips
We hope this article about Bali travel tips is useful for you. Also, if you have comments, ideas, or suggestions, please leave it in the comment form below. I hope your suggestions and comments will be able to provide useful Bali travel tips for other readers.