Tulamben, Karangasem, Bali, is recognized as an excellent destination for travelers who love diving and snorkeling activities. However, if you're not a diver and have no diving experience but want to explore the beauty of Tulamben, you might wonder, what can I do if I vacation in East Bali's Tulamben? To answer this question, I have compiled a guide to vacation activities in Tulamben for non-diving and non-snorkelers. In this East Bali travel guide, you will find information on location, transportation, accommodation, and a list of holiday activities that non-divers can do.
Bahasa Indonesia, Liburan Tulamben Tanpa Menyelam: Panduan Lengkap untuk Menikmati Pesona Bali.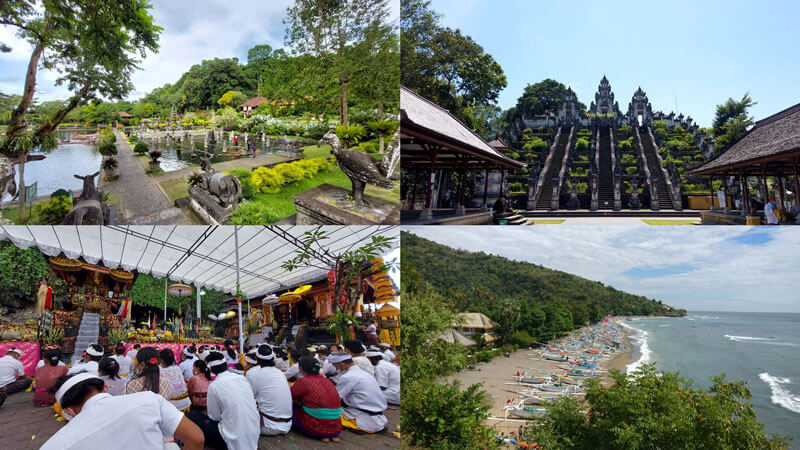 Firstly, as one of the tourist attractions in East Bali, Tulamben Karangasem is perfect for those looking for calm tourist spots and liking vacations to be quiet. Moreover, Tulamben Bali is also famous as the best place for scuba diving activities and snorkeling spots, competing with Nusa Penida Island and Nusa Lembongan Island. Therefore, most visitors vacationing in Tulamben are scuba divers and visitors who want to join snorkeling activities.
Location of Tulamben
Tulamben is located in northeastern Bali and is part of Karangasem Regency. In particular, if you depart from Ngurah Rai International Airport, you will need about 4 hours of travel time to reach Tulamben, with a distance of approximately 133 kilometers.
Afterward, vacationing from Gili Trawangan Island and heading to Bali, tourists who usually will arrive at Padang Bai Harbor can enjoy an easy and comfortable journey to Tulamben. The distance between Padang Bai and Tulamben is about 75 kilometers, and the trip usually takes 2 hours.
Transportation to Tulamben
You have several transportation options to get to Tulamben from Ngurah Rai International Airport. For example, here are some possibilities you can consider:
Renting a car with a driver. The best holiday transportation choice for comfort is car rental services with a driver. Furthermore, the car rental price in Bali depends on your car type and route. Also, using a car rental service with a driver in Bali will make carrying luggage easier.
Utilizing airport taxis: Airport taxis can be an alternative, but ensure you have negotiated the price before starting the trip. Be aware that airport taxis may have higher rental rates if you compare them with other transportation options.
Ride a scooter. If you desire to preserve on holiday expenses and are used to riding a scooter, renting a motorbike can be a great alternative. Motorcycle rental services in Bali are easy to find, and rental prices are very affordable. You can go to Tulamben and explore the surrounding area more freely by riding a motorbike.
Accommodation and Dining in Tulamben
To find accommodation in Tulamben, you can use hotel booking sites like booking.com or agoda.com. As for finding a place to eat, you can try Chops & Hops, one of the famous restaurants in Tulamben.
You can also utilize Tulamben as a base for exploring the beauty of East Bali attractions. For East Bali exploration, you can use car rental services with a driver or ride a motorbike.
In the Tulamben area, numerous motorbike rental shops in the center of Tulamben village offer rental prices ranging from IDR 100,000 to IDR 200,000 per 24 hours.
List of Places & Activities for Non-Diving Tulamben Vacation
Are there exciting things visitors can do while on vacation in Tulamben without participating in diving activities?
Although there are few things that non-divers can do while vacationing in Tulamben, you can use Tulamben or Amed as a base to explore the surrounding areas, which offer various activities and attractions for those who do not dive.
Here's a list of nearby vacation spots and activities around Amed and Tulamben, Karangasem, and Bali, for non-diving visitors:
1. Enjoy the Peaceful Atmosphere.
Tulamben and Amed are ideal for those who expect a peaceful, natural, and tranquil vacation spot. You can relax at your hotel, swim in the hotel pool, or enjoy the beautiful views of Tulamben Beach.
2. Visit Pura Penataran Agung Lempuyang (Gate of Heaven).
Pura Penataran Agung Lempuyang is famous for its iconic gate with a backdrop of Mount Agung. Located at the top of Lempuyang Hill, the temple offers stunning views and unique photo opportunities.
It takes about an hour to reach Pura Penataran Agung Lempuyang from Tulamben. Remember to dress modestly when visiting the Balinese Hindu Lempuyang temple by wearing a sarong and shawl.
3. Explore Taman Ujung Sukasada: Fun Activities in Tulamben Besides Diving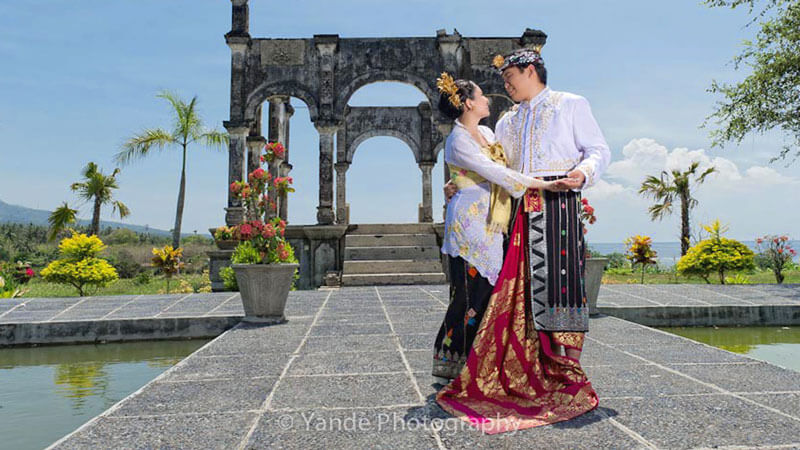 Taman Ujung Sukasada, also known as Ujung Water Palace, is a park built by the King of Karangasem as a royal family retreat. The park features several buildings with traditional Balinese architecture, swimming pools, and well-kept gardens.
It takes approximately 1 hour and 20 minutes to reach Taman Ujung Sukasada from Tulamben. You can walk through the park, admire the architecture, and enjoy the scenery while photographing.
3. Visit Tulamben Beach.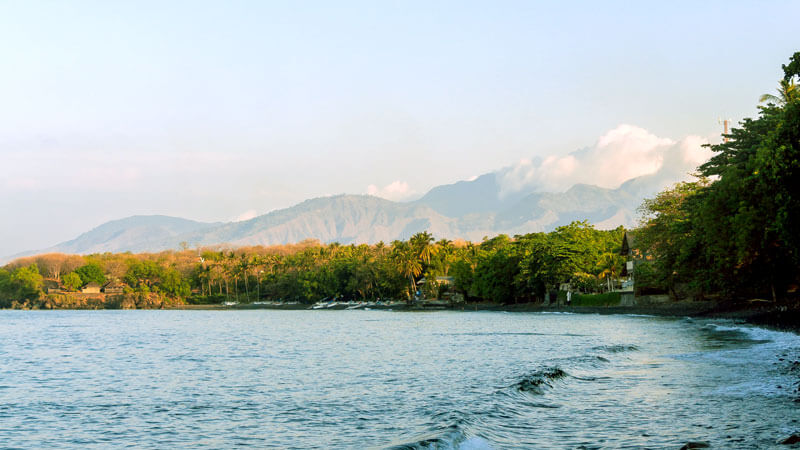 Although Tulamben is famous for scuba diving and snorkeling, the beach is worth visiting. Tulamben Beach has black volcanic sand and offers views of Mount Agung. You can walk along the shoreline, swim, or enjoy the sunrise at this beach.
4. Hike Mount Agung: Tulamben Non-Diving Vacation
If you love outdoor adventures, hiking Mount Agung can be an exciting experience. Mount Agung is the tallest volcano in Bali and a popular hiking destination.
The trek to Mount Agung is quite challenging, so it's advised to use a guide for safety. It takes around 1.5 hours to reach the hike's starting point from Tulamben.
Be prepared with proper equipment, warm clothing, and enough food and water. Consider joining a group hike for a safer and more enjoyable experience.
5. Visit Tenganan Village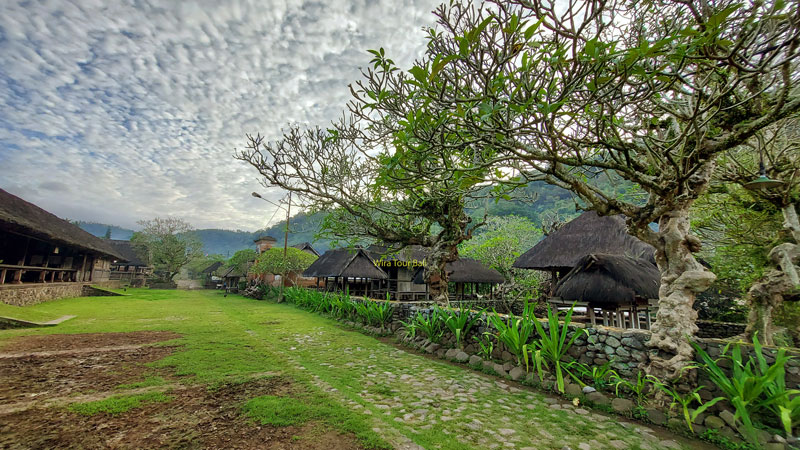 Tenganan Village is one of the oldest traditional villages in Bali that still maintains its unique culture and traditions. It's similar to Penglipuran Village in Bangli.
Located about 1.5 hours from Tulamben, Tenganan Pegringsingan allows you to experience the Bali Aga people's lifestyle up close and watch locals create beautiful ikat cloth known as "Kain Gringsing."
6. Tirta Gangga Water Palace: An Attractive Tulamben Spot For Non-Diving Vacation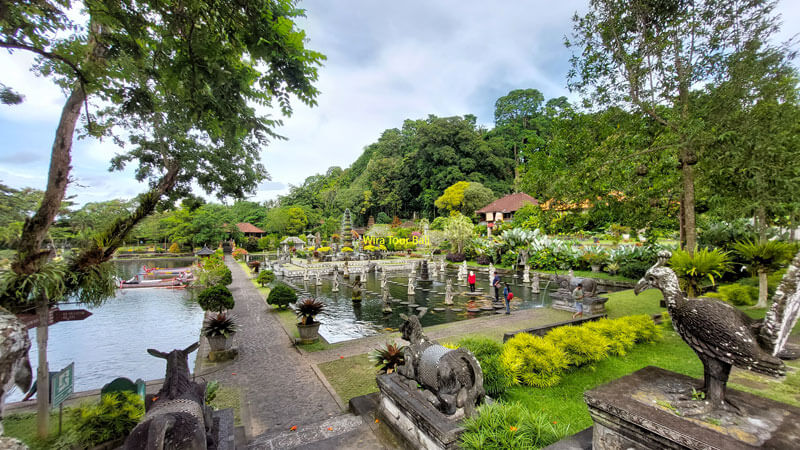 Furthermore, Tirta Gangga is a famous water palace complex in eastern Bali, built by the King of Karangasem in 1948. The park features traditional pools, fountains, and statues decorating its one-hectare area.
It takes about an hour to reach Tirta Gangga from Tulamben. Stroll around the park, take pictures, or swim in the public pool.
7. Visit Amed Beach.
Amed Beach is located about 30 minutes from Tulamben and is a popular destination for visitors seeking a quiet and relaxing atmosphere. The beach has black sand and beautiful views. You can sunbathe, swim, or stroll along the shoreline.
Amed Beach is also famous for its traditional fishing boats called "Jukung," which are lined up along the coast, creating a picturesque scene.
8. Explore Jemeluk Bay.
Just a few minutes drive from Amed, Jemeluk Bay is another beautiful spot for snorkeling and swimming. The bay has a peaceful, clear sea, ideal for snorkeling and watching marine life.
There's also a lovely standpoint where you can enjoy scenic views of the bay and its surroundings.
9. Visit the Nearby Traditional Markets.
Experience the local culture and lifestyle by visiting conventional markets in the area. Popular options such as Traditional Market Culik Village offer fresh fruits, vegetables, spices, and local handicrafts; these markets present an excellent opportunity to interact with locals and purchase souvenirs.
10. Tour to Goa Lawah Temple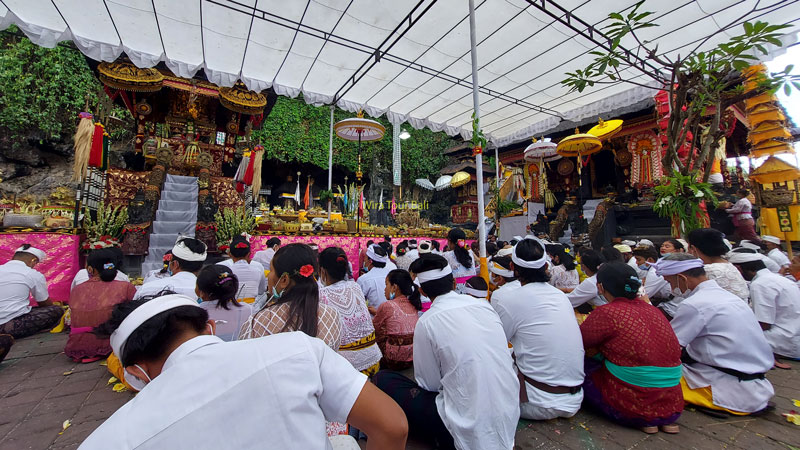 Meanwhile, Goa Lawah is a Balinese Hindu temple in the Klungkung Regency. Visitors can see a cave in the temple inhabited by thousands of bats. In addition, this temple is one of the important holy places for Hindus in Bali.
The distance to Goa Lawah temple from Tulamben is about 1.5 hours drive. Most tourists who vacation at Goa Lawah temple will walk around the temple area while looking at thousands of bats.
11. Visit Virgin Beach Beach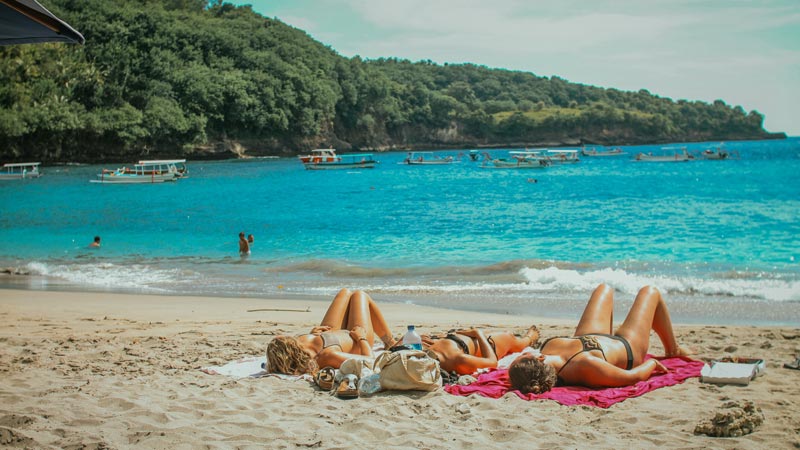 Virgin Beach is a beautiful beach with white sand located in Bugbug Village, about 1.5 hours from Tulamben.
Furthermore, Virgin Beach offers a calm atmosphere with crystal-clear waters. Visitors will be able to find several stalls along the coastline, offering snacks and drinks to visitors.
Summary: Tulamben Non-Diving Vacation
In conclusion, while Tulamben and Amed are known for their scuba diving and snorkeling opportunities, the surrounding areas offer plenty of activities and attractions for non-divers. From exploring temples and cultural sites to relaxing on the beach, you'll find something for everyone in this beautiful part of Bali.
With the various activities and tourist attractions I mentioned above, even if you can't dive, your vacation in Tulamben will still have a choice of fun things to do.
Start your tour by visiting several tourist attractions in Bali around Tulamben, such as Penataran Agung Lempuyang Temple, Taman Ujung Sukasada, and Tenganan Village. Besides that, seeing the Tulamben Dive Sites is a good idea to learn about exciting dive spots around Tulamben.
During your vacation in Tulamben, taste Balinese culinary delights for a new experience. To learn more about Bali's latest weather forecasts, visit the BMKG Bali weather forecast website.
Finally, that's all about tourist attractions and holiday activities in Tulamben for sightseers who don't dive. If you have suggestions or questions regarding holiday activities in Tulamben, please use the comments column below.