Why get lost in the crowds of Kuta and Seminyak when Medewi Beach in West Bali, generally less crowded and more relaxed, offers an authentic Balinese experience? From unique surfing opportunities to immersive cultural excursions, Medewi is not just a destination; it's an experience you wouldn't want to miss.
Why Medewi Stands Out in the Bali Beach Scene
Your Navigational Guide to Medewi Beach
Your Smooth Ride to Medewi Beach
Above all, covering a distance of 75 km from Denpasar, reaching Medewi Beach is a 2 to 3-hour picturesque drive away. Your journey may vary depending on the traffic conditions; whether you start from Denpasar, Canggu, or Nusa Dua, budget a similar time frame for your trip.
Pro Tip: No need to stress about cash; ATMs are conveniently located just a 10-minute drive from the beach. However, carrying some cash is always good practice. To know how much you might need, check our article on the Bali Budget Travel Guide.
Easy and Convenient Ways to Get to Medewi Beach with Wira Tour Bali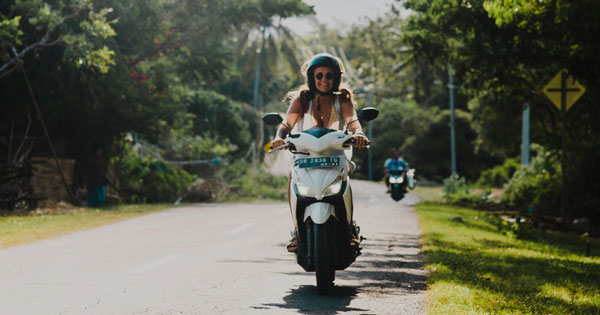 Are you looking to visit Medewi without any transportation hassles? From all-inclusive packages to DIY travel options, we've got you covered:
All-Inclusive Packages: Wira Tour Bali offers complete packages that include your transport, meals, and activities. Simply reach out to our customer service for tailored travel packages.
DIY Transport Options:

Motorbike Rentals: Start at Rp 100,000 – 150,000 per 24 hours (excluding petrol).
Private Cars with Driver: Rates begin at Rp 500,000 for 12 hours (excluding petrol).
Disclaimer: Rental prices mentioned are as of the time of writing and are subject to change.
For a broader overview of transportation options in Bali, check out our Comprehensive Transport Guide.
Where to Stay in Medewi Beach: Top Picks for Every Budget
Looking for the perfect place to stay in Medewi? Whether budget-conscious or looking for luxury, there's something for everyone.
Budget Stays:
Unique Feature: Value for money
Nearby: 21-minute walk to the beach
Price: IDR 250,000 – IDR 300,000/night
Mid-Range Choices
Unique Feature: Surfer's paradise
Nearby: Right on the beach
Price: IDR 425,000 – IDR 500,000/night
Unique Feature: Swimming pool
Nearby: 2 minutes walk from the beach.
Price: IDR 515,000 – IDR 550,000/night
For the Luxurious:
Unique Feature: Premium services
Nearby: Private beach access
Price: IDR 1,000,000 – IDR 1,100,000/night
Note: Prices are subject to change; this article is not affiliated with any listed accommodations.
Best Times and Tips for an Unforgettable Surfing and Beach Experience at Medewi in West Bali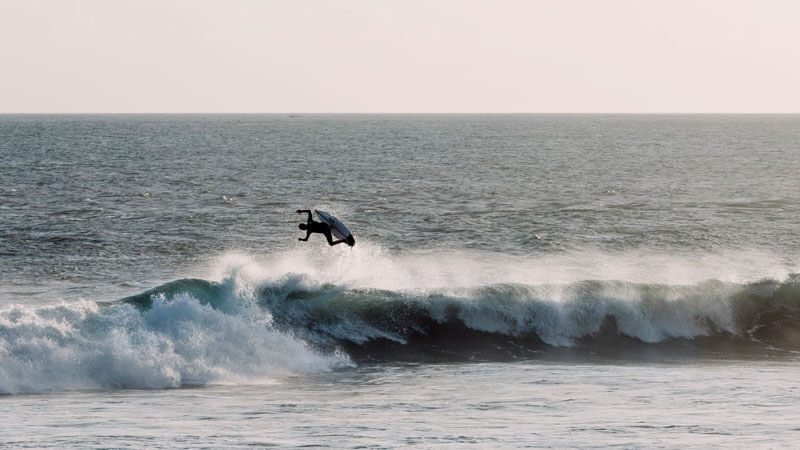 If you're looking to make the most out of your time in Medewi, both weather and wave conditions should be on your radar:
When to Visit and Surf: The ideal time for surfing and general visits to Medewi is from April to October. Consequently, this period promises stable weather and favourable sea winds, setting you up for great surf. Also, the temperatures are comfortable, ranging between 25 and 33 degrees Celsius.
Gear Up for Surfing: Picking the right surfboard is crucial. Above all, always watch wave conditions and remember that safety comes first.
Weather Tips: Visiting Medewi during the wet season, from November to March, could mean unpredictable weather, including heavy rainfall and high humidity. Although this may not be ideal for surfing, it's something to consider depending on your travel goals.
Surf for beginners: Medewi Beach is known for its long left-hand waves, making it suitable for beginner and intermediate surfers. However, taking beginner lessons and consulting local lifeguards for safety tips is always advisable.
Beyond Surfing: Diverse Activities to Enrich Your Medewi Stay
Surfing might be the first thing that comes to mind when you think of Medewi, but there's much more to explore. From adrenaline-pumping adventures to enriching cultural experiences, Medewi has a range of activities that distinguish it from other Bali hotspots.
Unique and Intriguing: Alternative Activities in Medewi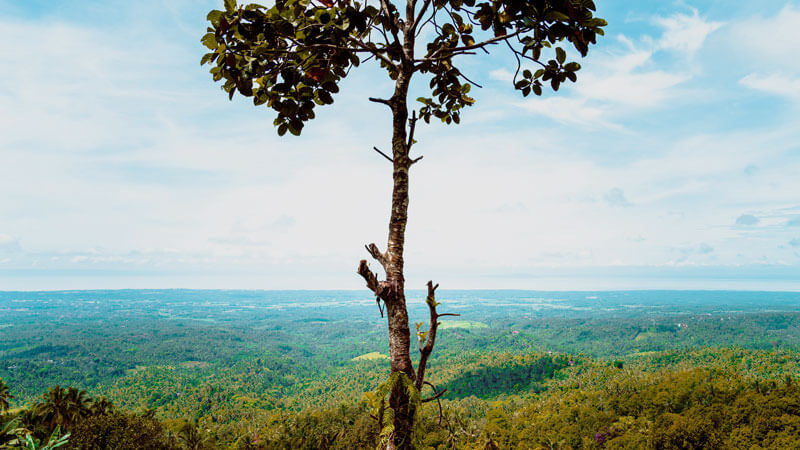 Not keen on riding waves? No problem. Medewi rolls out a rich tapestry of alternative experiences you won't easily find elsewhere on the island.
Tirta Manggis Sari Peak:
Why it's unique: Sure, you can bird-watch in many places, but at Tirta Manggis Sari, it's paired with a camping experience right in the heart of a local hidden gem.
What to bring: Don't forget those binoculars. You're going to need them.
Rambut Siwi Temple:
Why it's unique: It's not just a temple but a living, breathing showcase of Balinese culture. Think of Rambut Siwi Temple as a living museum where traditional ceremonies are common.
Visitor Tip: Check the local calendar for ceremony dates. It's a sight you won't want to miss.
Nurul Huda Mosque:
Why it's unique: Not many mosques double up as community centres for events, and non-Muslim visitors can glimpse the local Islamic culture.
Visitor Tip: Modesty is critical when visiting Nurul Huda Mosque. Dress appropriately.
Nature Walks:
Why it's unique: Medewi's rich flora isn't your typical beach vegetation. You can explore a variety of local fauna and flora with guided walks from locals who know the trails like the back of their hands.
Visitor Tip: Schedule your walk with a local guide for a more enriching experience.
Culinary Must-Haves in Medewi
Looking to feast your senses? Medewi has you covered. From local joints to flavoursome street food, here are a couple of can't-miss culinary gems.
Highlight: This isn't a tourist trap; it's where the locals eat.
Must-try: Their signature mixed rice and curry.
Highlight: A paradise for seafood lovers.
Must-try: Grilled lobster seasoned with traditional Balinese spices.
Quick Tip: If you're not a fan of spice, ask for the milder sambal option.
Whether you're looking for a cosy evening or a deep dive into local food culture, Medewi's culinary scene offers an array of unique and enriching experiences.
If you've tried any of these activities or have recommendations for other must-try experiences in Medewi, please share your thoughts in the comments section below.
Safety Tips: Keeping Your Medewi Beach Trip Secure and Enjoyable
Safety isn't just a checklist; it's about peace of mind. Here are the quick hits:
Ocean Currents:

What To Do: Stick to designated swim zones, especially if you're not a seasoned swimmer.

Emergency Contacts:

Watch Out For The Unexpected
What To Do: Pre-save noteworthy local numbers like police and medical services.
General Travel Tips for Your Medewi Adventure
Local Etiquette: Dress modestly when visiting religious sites. It's usually a requirement, not just a suggestion.
Hydration: The Balinese sun is intense, especially during dry seasons. Always have a reusable water bottle handy.
Making Medewi Beach in West Bali Accessible: A Quick Guide
For those with mobility issues or other functional needs, here's a snapshot to help you navigate your Medewi Beach adventure more comfortably.
Transport and Accommodation:
Wira Tour Bali: Basic needs like extra wheelchair space can be arranged. Contact customer service for specifics.
Accommodation Options: Most venues offer ground-level or wheelchair-friendly rooms. Early booking is advised.
Note: Always confirm as info can change.
Beach Accessibility:
Terrain: Medewi Beach's sand can be rough for wheelchairs.
Paved Paths: Some areas near the beach are more accessible.
Quick Tips:
Plan Ahead: Contact providers in advance to meet specific needs.
Local Help: The Balinese community is known for its hospitality and willingness to assist.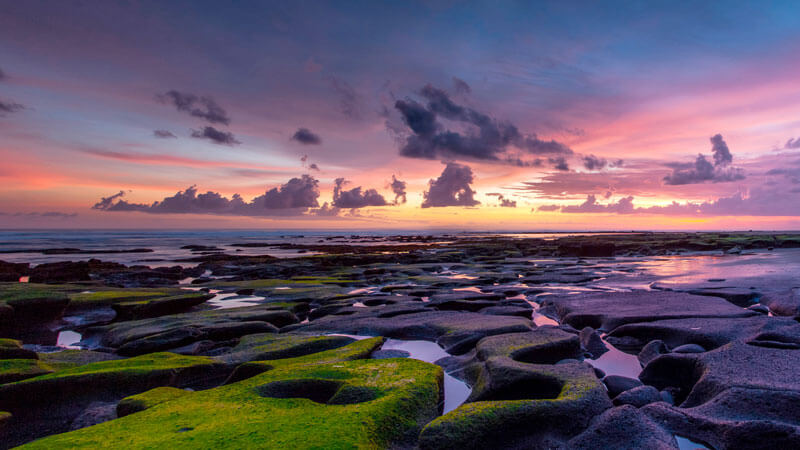 In conclusion, Medewi Beach offers an unparalleled blend of surf, serenity, and cultural richness, all just a short drive from Bali's main hubs. With Wira Tour Bali's all-inclusive packages, your next authentic Balinese adventure is just a click away. Start planning today!