Are you craving a unique educational experience during your stay in Bali? Perhaps you're seeking family-friendly adventures on this heavenly island? Allow us to expand your view. Bali is not just a haven of golden beaches and water sports; it's also a rich reservoir of art, culture, and intellectual pursuits. An underrated gem in this cultural tapestry is the Fingerprint Painting Art Gallery in Denpasar. Read on for an insightful guide that delves deep into a lesser-known facet of this colourful city.
Untuk versi Bahasa Indonesia dari artikel ini, klik di sini.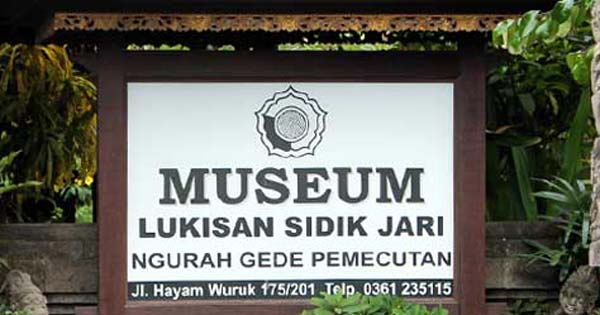 Immerse Yourself in the Culture at the Fingerprint Painting Art Gallery Denpasar
Conceived by the revered Balinese artist, Mr. Gede Ngurah Rai Pemecutan, renowned for his innovative fingerprint techniques, this gallery is more than a space for visual art. It is a cultural epicentre buzzing with poetry readings, artistic workshops, and other cultural events.
Art You Can Touch: The Essence of Bali's Traditions
In this unique space, the artist uses fingerprints to animate the graceful figures of the traditional Baris dance. This pioneering art form originated from what many considered a "beautiful mistake," transforming it into a sensation that captured local imagination.
While immersing yourself in the unique fingerprint art here, you might also be interested in exploring the essence of Barong Dance in Bali, another monumental facet of Balinese culture.
Your Comfort, Their Priority: A Well-Appointed Venue
The gallery isn't just a feast for your eyes; it caters to your comfort with a communal hall, pristine washrooms, and ample parking. Don't miss the Tiga Mas Bookstore on the premises to further enhance your Bali cultural journey. The gallery is ideal for families, offering many books and interactive activities.
Your Practical Guide to Visiting the Fingerprint Painting Art Gallery Denpasar
To maximise your educational outing, arm yourself with indispensable information such as operational hours, necessary items to bring along, and recommendations for adjacent attractions in Denpasar.
Timing Your Visit
Knowing the gallery's operational hours is crucial. Here's the quick lowdown:
Monday to Friday: 08:00–16:00
Saturday to Sunday: 09:00–12:00
Your Insider Guide: What to Know Before You Go
Best Times: For a more tranquil experience, visit in the morning or late afternoon.
Must-Haves: Take a camera, a notebook for observations, and some water to stay hydrated.
Dos and Don'ts: Smoking and eating are prohibited in the gallery spaces.
Comfort Tips: Opt for comfortable footwear for hassle-free exploration.
Avoiding Crowds: Weekdays and off-season months offer a less crowded experience.
Further Afield: Additional Attractions in Denpasar
Complement your trip to the gallery with nearby attractions:
Read more, The Bali Museum in Denpasar: Your Guide to Its Historical Significance, Admission Cost, and How to Get There.
How to Reach the Fingerprint Painting Art Gallery
The museum's prime location at Jl. Hayam Wuruk No. 201, Sumerta Kelod, Kecamatan Denpasar Timur, Kota Denpasar, Bali 80239 can be easily pinpointed via Google Maps.
How to Get There and What It Costs
Free admission awaits you. Additionally, we guide you through various routes—from Ngurah Rai Airport to public transit options—ensuring a seamless voyage to your destination.
Getting There
From Ngurah Rai Airport:
Private Car or Taxi: Roughly a 40-minute commute.
Bus: Disembark at the closest Denpasar stop and proceed by taxi or bike taxi.
From Kuta or Seminyak:
Personal Transport: Approximately 30–40 minutes, traffic-dependent.
Public Transport: Catch a bus destined for Denpasar and follow similar steps.
Depart From Ubud:
Transit Choices in Denpasar
Online Bike Taxi (Gojek): A swift and convenient option.
Online Taxi (Grab): Ideal for group travellers or those with substantial luggage.
FAQs About Fingerprint Painting Art Gallery Denpasar
Is a prior reservation needed?
No, walk-ins are welcome.
Is there an admission fee?
Entry is complimentary.
Further Reading
Conclusion: Why the Fingerprint Painting Art Gallery is a Must-Visit in Bali
The Fingerprint Museum in Denpasar unveils a fascinating and alternate educational attraction. This locale offers free admission and a vivid Balinese arts and culture tableau, apt for family activities. Alongside appreciating unique fingerprint art, you'll unearth the essence of innovation and creativity. Incorporating this museum into your Bali family holiday itinerary will enrich your island escapade. So, why hesitate?