Bali Island as a tourist destination is synonymous with beach resorts, both white sand beaches, and black sand beaches. There are several beach attractions in Bali that are very well known worldwide. Like Kuta beach, Jimbaran Beach and Nusa Dua beach. However, for those of you who have often vacationed to Bali island, the chances that you will look for alternative beach attractions that are still quiet with few tourist visits. What if I suggest having a vacation to Balian beach Bali?
Bahasa Indonesia, "Pantai Balian Tabanan – Pantai Tersembunyi Di Barat Daya Pulau Bali" >>>
If you are excited to visit Balian beach in Tabanan Bali as one of your Bali activities, please proceed to view this page! Because on this page you will find information on holiday guides to Balian beach Bali. Holiday guides that you will find such as;
Tabanan Regency tourism general information.
Beach attraction.
Balian beach Bali tourist activity.
Balian beach in Tabanan location and the transportation option for heading to the Balian beach Bali from south Bali.
See Here, "Bali Vacation Tips & Guide For Family, Honeymooner With First Timers Necessary Advice" >>>
Tabanan Regency Tourism General Information
Tabanan is one of the districts. Also, Tabanan is a regency on the island of Bali which located in the middle of Bali island. Also, the area of Tabanan regency covers the southwestern part of Bali island. Tabanan regency is famous for having many popular tourist attractions and offer many choices of Bali activities. Top-rated tourist attractions in Tabanan such as; the Ulun Danu temple at lake Beratan Bedugul and Jatiluwih rice terraced fields located in the middle of Bali island. While the famous tourist attraction in Tabanan, which situated in the southwest of Bali, is the Tanah Lot temple.
In addition to the Balinese temples tourist attractions, natural lakes and rice fields, Tabanan regency also has several beach attractions. The beach in Tabanan regencies such as Soka beach and Balian beach Bali.
Find Out On, What Is The Best Month To Go To Bali?
Balian Beach Bali Attraction
I know most of you have been on holiday to Bali. Perhaps, have vacation experiences to several tourist attractions in Bali. For sure you still remember, when you got out of Ngurah Rai International airport Denpasar, you will immediately see the crowds on the driveway? However, you will see a different atmosphere if you have entered the Balian beach Tabanan area.
When you arrive at the Balian beach area in Tabanan regency, Bali, you will see a solitary atmosphere. Also, a black sand beach, and regions around the beach still in the form of rice fields, coconut trees, and grassy field. If you are fortunate, you will also see the residents herding cattle in the grass field area. This type of atmosphere is what many travelers like to find when they have a vacation to Bali which reflects Bali atmosphere during the '80s.
Read More, "Petitenget Beach In Seminyak Bali – Everything You Must to Recognize Before You Go To Seminyak" >>>
Hidden Beach in West Bali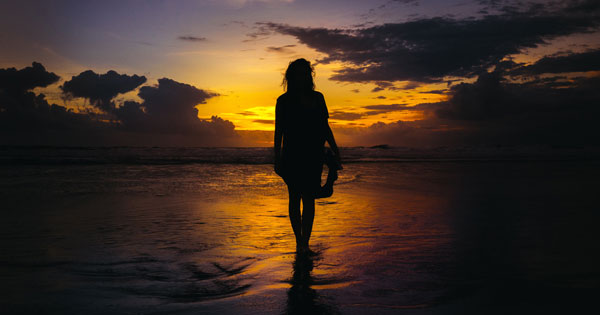 Balian beach attractions are not well known by domestic tourists. However, it is very famous among Australian tourists who like water sports activities such as surfing activities. The main attraction of Balian beach Tabanan discovered on a remote beach location. So that tourists who wish relax holidays and look for quiet tourist attractions in Bali will love to have a vacation to Balian beach in Tabanan Regency.
In addition to the hidden beach location, Balian beach has big waves that make surfing enthusiasts like visiting this beach in Tabanan. The sand color of Balian beach is black. Also, Balian beach is one of the best locations to see the sights of sunset in Bali. Due to the Balian beach area in Tabanan faces southwest.
Find Here On, Where Can I Watch The Sunset in Bali?
The appeal of Balian beach is not only on the black sand beach with plenty of coconut trees, as well as the beauty of the sunset scenery. However, Balian beach in Tabanan is favored by tourists because the atmosphere is comfortable, quiet, and calm.
Also, the appeal of Balian beach in Tabanan can found at the accommodation which offered at a low rate. Of course, if you compare the price of housing in the southern Bali tourism area. Like Tanjung Benoa, Nusa Dua, Sanur, Jimbaran, Seminyak, Canggu or Kuta.
Read Here, "Batu Bolong Beach In Canggu Bali – Holiday Guide For Those Who Can't Surf" >>>
Balian Beach Bali Things To Do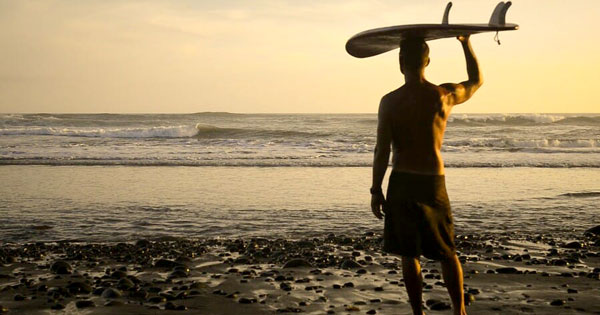 Most visitors who have a vacation to Balian beach in Tabanan like to take a walk on the beach shoreline. Also, some visitor, love to sit back while waiting for the sunset and do water sports such as surfing activities.
If you who want to have a snack and drinks while sitting and relaxing on the beach, it's a good idea to bring food and drinks from outside. You can buy food and drinks at the mini market that you find when you travel to Balian beach. In the area of Balian beach, there are several food stalls and restaurants provide local food and international cuisine. However, don't expect you will find restaurant choices like in Canggu, Seminyak or Sanur Bali.
The waves on the coastal part of Balian are not too big, but the internal waves of the beach are quite large. So if you are vacationing with children to Balian beach, children should always be under adult supervision. If you want to please your children with Bali water sports activities, then you should visit Tanjung Benoa beach Bali. Due to at Tanjung Benoa beach you can find many choices of marine sports game for beginner and children. Tanjung Benoa watersports such as turtle island tour, sea walking, snorkeling, and flyboard.
Find Out More, "Water Sports Activities Prices In Tanjung Benoa Beach Bali" >>>
Balian Beach in Tabanan Location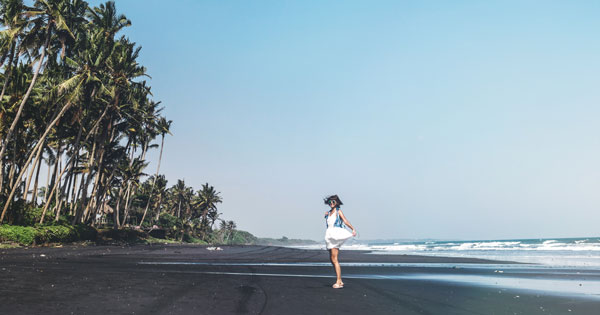 If you like a vacation on a hidden beach in Bali, which offers a peaceful and secluded atmosphere, then most of the beautiful hidden beaches location in Bali will be far from the southern Bali tourist area such as; Nusa Dua tourist attractions, Sanur beach Bali or Canggu tourist attractions.
The address of Balian Beach is on Jalan Pantai Balian, Lalanglinggah village, Selemadeg District, Tabanan-Bali Regency. If you depart from the Tanah Lot temple heading to Balian beach Bali, then you will travel a distance of approximately 39 kilometers. With an estimated travel time roughly 1 hour 20 minutes.
If you depart from the tourist area in Canggu, like Echo Beach Canggu, then it will take travel distance of 46 kilometers heading to the location of the Balian beach Tabanan. To make it easier for you to find the area of Balian beach in Tabanan, please use the map below!
How To Get To The Beach Location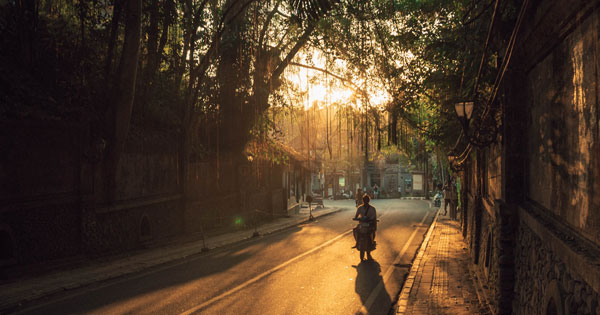 The transportation options in Bali are mostly in the form of private vehicles, both motorbikes or cars. Even though in Bali there are public transportation, most of the public transport in Bali available in the area of Bali's famous tourist attractions. Like Kuta, Ubud, Sanur beach, Nusa Dua, Jimbaran, and Denpasar.
Balian beach is one of the hidden beaches in western Bali. Therefore, the best transportation option heading to Balian beach location is to use private vehicles.
Finding a private vehicle on the island of Bali in the form of a motorcycle or car is very easy. You only need to search on Google, for motorbike rental services or Bali rental car services. If you want to visit Balian beach in a short time, then continue your Bali holiday itinerary to other Bali attractions. Like the Tanah Lot temple, or a vacation to the Ulun Danu temple at Lake Beratan Bedugul. Then it is better for you to look for rental car services in Bali with drivers. Due to the travel route is quite far from southern Bali. Therefore, by using a Bali car rental service with a driver on, you can rest in the car while traveling to attractions in Bali.
Read Here, "A Must-Know Guide to Vacation Transportation in Bali" >>>
Summary
Balian beach attractions are a paradise for backpackers and vacationists who like to surf. Then what if travelers do not have surfing skills, is Balian beach in Tabanan still enjoyable to visit? Of course, it is always fascinating to visit the Balian beach Tabanan. Due to the sunset view on Balian beach is stunning, and few tourists are around the beach area.
Also, if you are looking for cheap accommodation with adequate accommodation facilities, then Balian beach Tabanan is one of the best places to find affordable housing in Bali located near the beach.
Balian beach Bali usually starts with many tourists visit beginning from 15:00. Usually, tourists spend an average of 3 hours on the beach in Tabanan. Although there are some restaurants and inns in the Balian beach area, this beach in Tabanan is more suitable for those of you who are on holiday in Bali seeking tranquility and enjoying a quiet atmosphere while on holiday in Bali.
It will be different from sightseers who have more holiday funds. They will choose a place to stay in a tourist area in Nusa Dua Bali. Due to the Nusa Dua area of Bali offers white sand beaches. Also, the Nusa Dua beach is immaculate, and offer tranquility while relaxing on the Nusa Dua beach area. One of the most well-known beaches in Nusa Dua is the Mengiat beach, Nusa Dua.
Must Read, "All Things You Need To Know About Berawa Beach Bali" >>>