On this page, we write down 6 things you should know before diving in Bali, especially for beginner divers who want to experience scuba diving activity in Bali for the first time. We hope by understanding this information, your diving on reefs and shipwrecks in Bali will become a great moment on your holiday.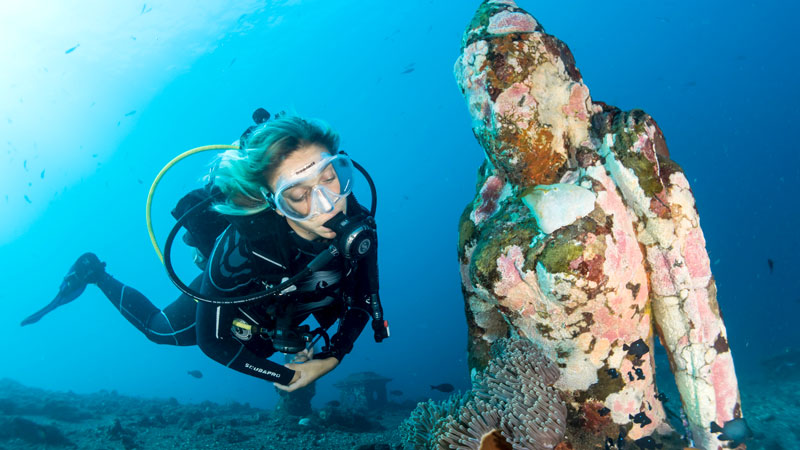 Most people know the island of Bali has a rich underwater worldview, international quality scuba diving spots, and the best one, and a scuba diving activity offered at a low price. All of these offers make Bali Island one best diving destinations in South East Asia.
Furthermore, Bali is not a small island like the Isle of Gili Trawangan and can be considered a substantial island. Besides choosing the right place for scuba diving in Bali, you also need to find out which scuba diving provider who experience and has an international diving standard. These are precaution steps to ensure you get the best diving company, and the foremost thing; you are safe and secure.
Precautions Steps – 6 Things You Should Know Before Diving In Bali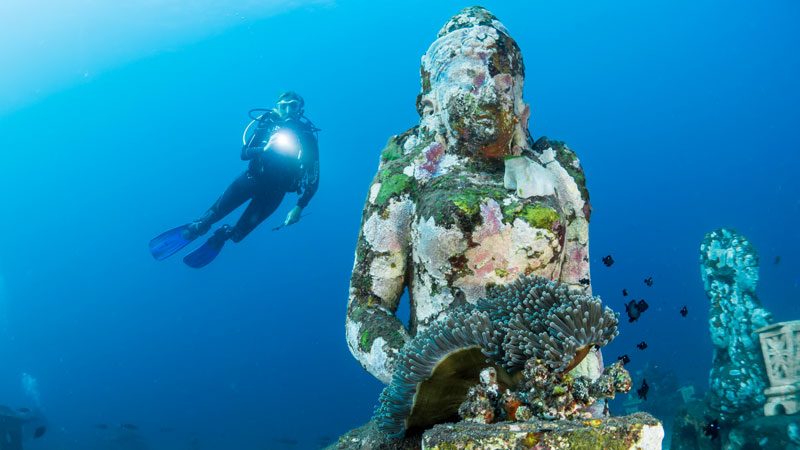 1. Best Diving Locations
There are four primary zones for scuba diving all around Bali island: Tulamben, Amed, Pemuteran, and Nusa Penida.
Bali's best diving zone location for beginner divers is in the east part of Bali. On the east of Bali, you can give a try scuba diving in:
The East part of Bali is quite far from the central place of tourism in Bali, Kuta Bali. To get to Tulamben beach or Amed beach, you need 2 hours driving by car. Please click this link if you need directions to get to Tulamben Beach! USAT Liberty Google Map Location.
The same thing if you want to have scuba diving at Pemuteran, you will need 2 hours 30 minutes in regular traffic to get to Pemuteran from Kuta Bali. Quite far isn't but we can tell you it is very worthy. In the Kuta area, many tour counters will offer you to have scuba diving in Bali. I suggest you ask first where the scuba diving location would take you.
If you are a beginner or first-time scuba diver and would like to try it, you can give a try an intro scuba dive in Tanjung Benoa Bali or scuba dive at Sanur Beach. Tanjung Benoa and Sanur scuba diving are cheap and close to the central tourist district in Bali.
Read More, "Best Dive Sites In Bali For Beginners You Need To Know Before Joining" >>>
2. Find Dive Operator In Bali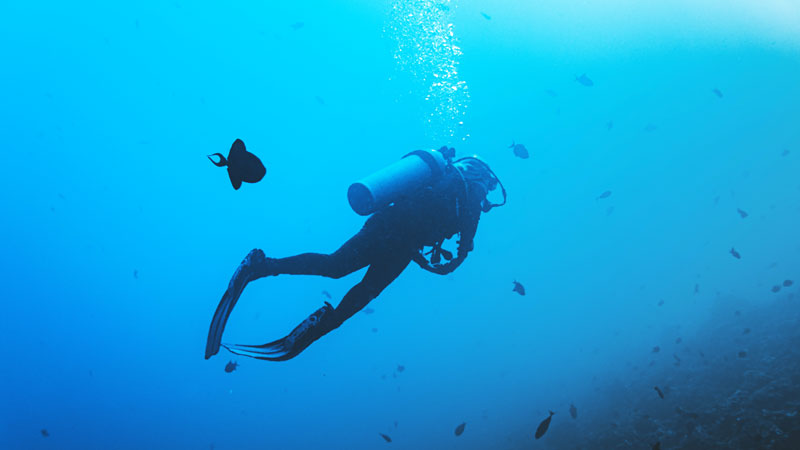 The best way to find a dive operator in Bali is through the Google search engine and Tripadvisor. Most dive operator offices are located in Sanur Village; if possible, inspect the equipment used for scuba diving one day before diving.
At Sanur Beach Bali, one water games activities loved by travelers who want to experience scuba diving but without a scuba, dive license is Sanur Seawalker. Sometimes Sanur Seawalker is known as Sanur marine ocean walker.
3. Avoid Buoyancy
During the first dive, follow your diving instructor's order. On the second dive, add some weight to the scuba diving belt, which can carry additional weight. If you use different equipment on the second dive and experience weight loss, the extra mass on your belt is necessary to avoid Buoyancy.
4. Inspect All Diving Equipment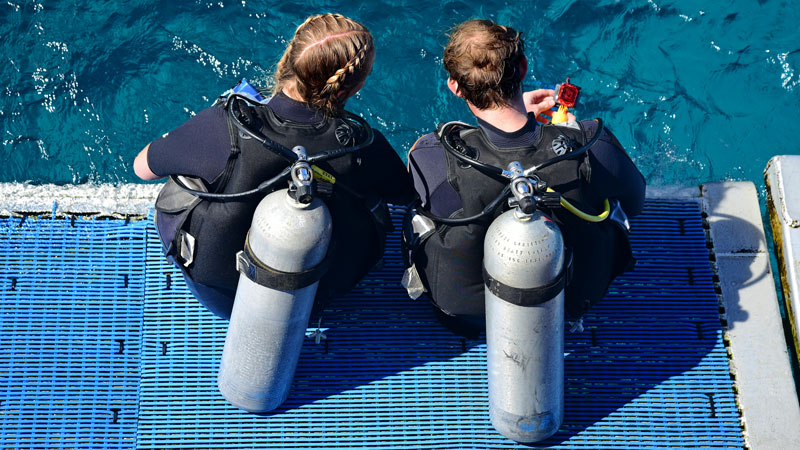 On the day of diving, inspect all diving equipment you have used, especially the diving regulator. If you are unfamiliar with it, ask your scuba diving instructor, and try to get used when using it. Your life depends on this equipment.
Find Here, "Nusa Penida Snorkeling Guides and Tips" >>>
5. Navigation Techniques
Also, navigation techniques are one thing that you need to know. You can get lost even though accompanied by a professional scuba diving guide. Your dive instructor will teach you about diving plans. Try to understand; if you don't understand, ask your scuba diving instructor again.
Read More, "Things To Do In Tulamben For A Non-Diver" >>>
6. Best Time To Dive In Bali
Furthermore, the best time to dive in Bali is in the late morning or early afternoon if you are a first-timers or never have had a dive in Bali. Therefore, an open water course is necessary to do. Open water course makes you used to water pressure before diving into the sea.
Dear reader, if you are pleased with this page about 6 things you should know before diving in Bali. So, please consider writing your comment below. We hope that 6 things you should know before diving in Bali beneficial for your diving experience.
This Might You Look For
Water Sports Tanjung Benoa Nusa Dua.