Looking for an extraordinary eco-friendly adventure in Bali? Our guide introduces you to the unique Serangan Turtle Conservation and Education Centre, a must-visit educational attraction in Bali. Immerse yourself in essential conservation efforts while experiencing unparalleled travel joy.
An Indonesian version of this article is here for our Indonesian readers.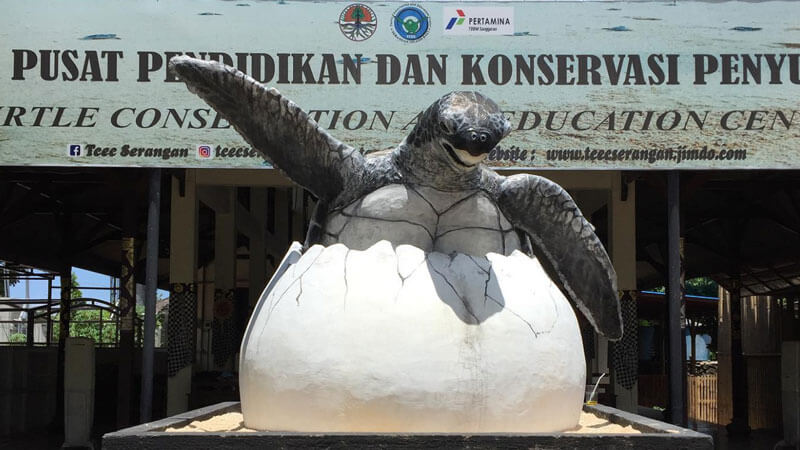 Why Choose the Serangan Turtle Conservation and Education Centre for Your Unique Bali Adventure?
Yearning for a unique marine conservation experience in Bali? Venture into the captivating world of the Serangan Turtle Conservation and Education Centre. This excursion offers an opportunity to contribute to the protection of endangered turtle species while creating unforgettable memories.
Locating the Serangan Turtle Conservation and Education Centre
Tucked away on Jalan Tukad Punggawa, Serangan, South Denpasar, this educational attraction in Bali is a sanctuary for sea turtle enthusiasts. Use 'Turtle Conservation and Education Centre' on Google Maps to locate this haven for endangered species.
Furthermore, the Centre is the ideal spot for anyone eager to delve into sea turtle conservation initiatives and the steps taken to protect these remarkable species. Above all, stay updated with their working hours and closed days by visiting their official website or connecting with them on Instagram.
Commemorating World Turtle Day: Unique Experiences in Bali
Mark June 16, 2023, in your calendar. It's World Turtle Day, highlighting turtles' essential role in maintaining marine biodiversity. Therefore, visit the turtle conservation in Serangan Bali, contribute directly to their vital conservation efforts, and get unique holiday expedience.
Understanding the Serangan Centre's Mission and Educational Initiatives
This conservation centre in Serangan is committed to spreading awareness about the crucial role turtles play in marine ecosystems and taking care of endangered turtles. The Centre actively promotes turtle conservation campaigns, especially on World Turtle Day (June 16, 2023), and plans are already underway for next year's event on May 23, 2024.
Expert Tips for a Memorable Visit to the Educational Attractions in Bali
Want to optimize your visit? Follow these insider tips:
Align your visit with feeding times or baby turtle release events.
Pack essentials like a hat, sunscreen, and a camera.
Adhere to the Centre's guidelines for a safe and enjoyable visit.
Experience the Magic of Turtle Conservation in Serangan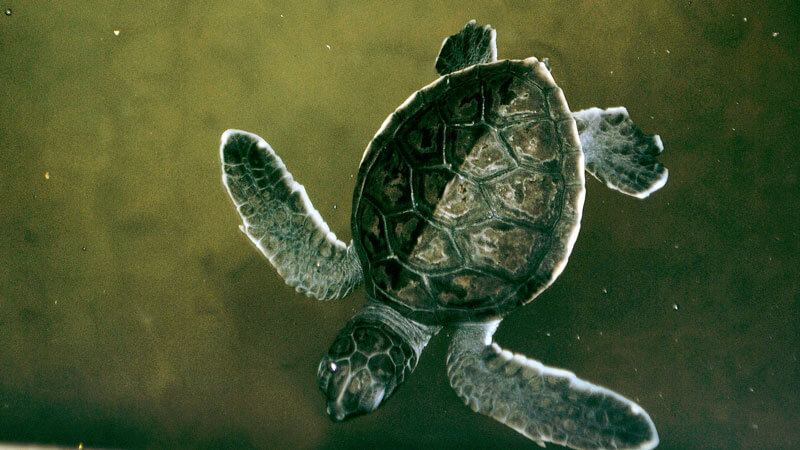 Explore the world of various turtle species and their unique care processes guided by knowledgeable volunteers. Seeing newly hatched sea turtles embark on their ocean journey will leave a lasting impression!
Stellar Reviews and Facilities at the Serangan Centre
Highly praised on Tripadvisor for its facilities and engaging experiences, the Serangan Centre offers ample parking and clear signage and is known for its cleanliness. Visitors find value in witnessing the turtle egg-hatching process and releasing baby turtles into the sea.
Directions to the Serangan Turtle Conservation and Education Centre
Regardless of your preference for private transportation like car hire, motorbike, or taxi, reaching the Centre from notable locations such as the airport, Seminyak, Kuta, or other southern Bali attractions is straightforward, typically taking about 1 – 1.5 hours.
Extend Your Bali Adventure Beyond the Conservation Centre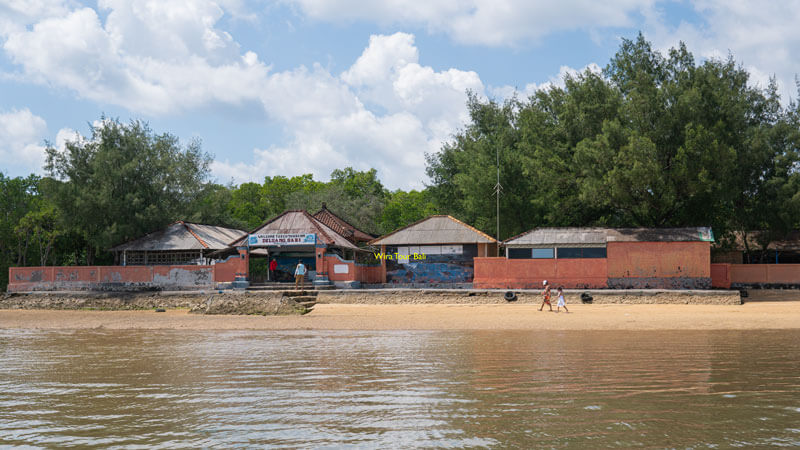 Discover nearby attractions to complement your visit to the Serangan Centre. Enjoy the unique glass-bottom boat ride at Tanjung Benoa, home to a green turtle breeding ground. Consider exploring Serangan Beach, Cove Pavillion Serangan, Upside Down World Bali, Bali Wake Park, Mangrove Forest, and Mertasari Beach.
Become Part of the Global Turtle Conservation Movement
Supporting the Serangan Centre helps protect turtles and their habitats worldwide. Aligned with World Turtle Day on June 16, 2023, your involvement ensures the survival of these fascinating creatures. Learn how your donations or volunteering can significantly impact their official website.
Find Comfortable Accommodations Near the Serangan Turtle Conservation Centre
Staying in the vicinity? Consider Serangan Turtle Island Homestay or D&D Homestay. Both offer comfortable lodgings near the turtle conservation in Bali, enhancing the convenience and enjoyment of your visit.