What's going on in Kintamani? Questions will always arise for tourists who want a vacation to Kintamani Bali. Kintamani is one of the most popular tourist attractions on the island of Bali. Every day, Kintamani is crowded with Indonesian and foreign tourists. How about you? Are you interested in visiting Kintamani? You answered yes because you are searching for information regarding the latest Kintamani Bali entrance fee.
Bahasa Indonesia: Harga Tiket Masuk Kintamani Terbaru Wisatawan Indonesia.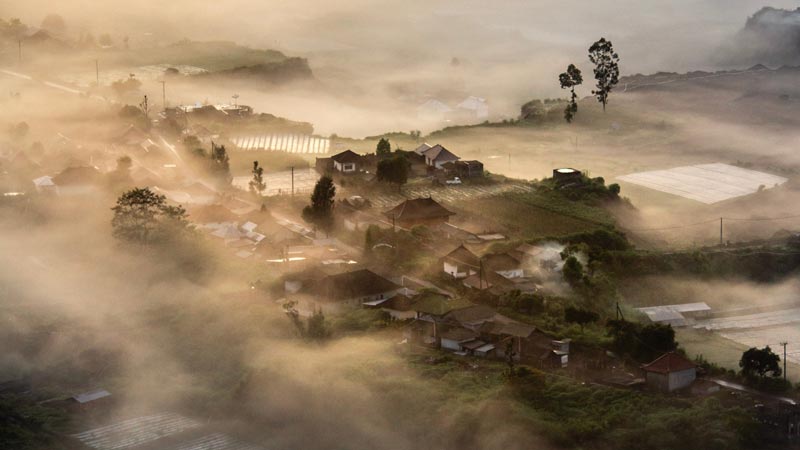 On this page, I wrote about the most recent price of the Kintamani Bali Entrance Fee, exclusively for International tourists. In addition to Kintamani admission, I also wrote down about Kintamani attractions related information for your reference on your holiday in Kintamani Bali, such as:
Kintamani Attractions.
Location In The Highlands.
What's In Kintamani?
Location map.
Guide On The Best Way To Get Around In Bali.
Bali Rent Car / Motorbike Rental.
Kintamani Entrance Ticket Price.
You must Try Water Sports Packages In Bali.
Kintamani Attractions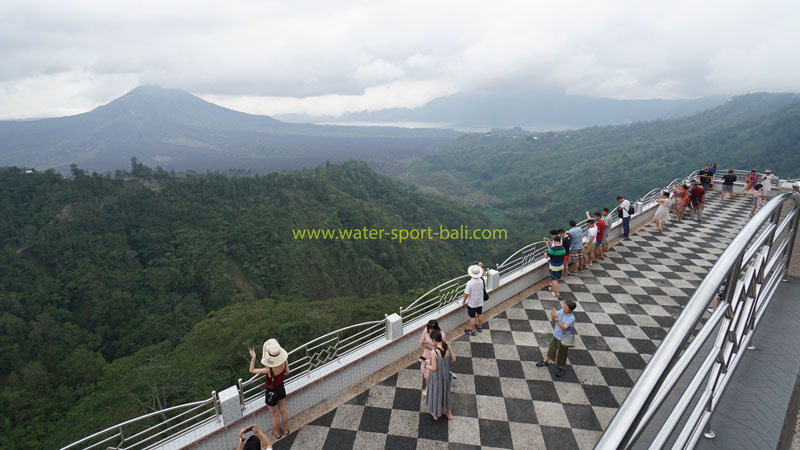 The following is the Kintamani attraction. When you know what exciting things you can see while on vacation to Kintamani Bali, then you will be capable of determining whether during your break to Bali you will visit Kintamani tourist attractions or other Bali attractions.
Find Here Monkey Forest Ubud Entrance Fee.
Read Here: Bali Beautiful Fog Scenery With Astonishing Volcano & Sunrise Background.
Location In The Highlands
Kintamani's location in the highlands, about 1400 meters above sea level, keeps the air temperature in Kintamani at noon cold. The average air temperature is 22 degrees Celsius.
Many tourists are attracted to having a vacation in Kintamani because of the beauty of the Volcano and natural lake in Kintamani. The natural beauty became a major attraction that makes tourists want to have a holiday in Kintamani, such as the scenery of Mount Batur and Lake Batur's view.
See the list of Bali Attraction Entrance Fees.
Mount Batur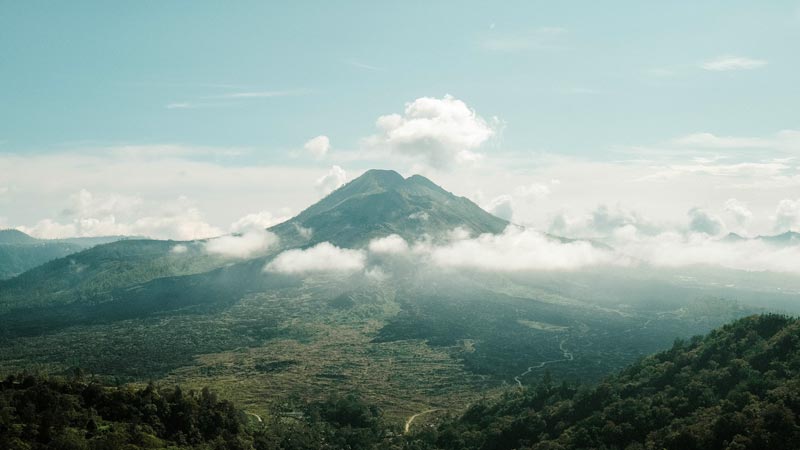 Gunung Batur (Mount Batur) is one of the active volcanoes in Bali. The latest great eruption of Mount Batur occurred in 1917, while Lake Batur is a crater lake that fills the southeast side of the Mount Batur calderas.
Furthermore, Lake Batur is the largest crater lake which is 18 square kilometers (approximate). Things that create crater lakes with massive size due to the eruption of Mount Batur, which occurs many times.
Lake Batur's surrounding area is one of the most favorite places to chill out, especially while having a bath in one of the natural hot springs in Kintamani. For your information, Mount Batur known by travelers as Kintamani Volcano or Mount Kintamani due to its location of the Volcano is at Kintamani.
Read More: Penglipuran Village Entrance Fee, Bangli – Bali, Latest Update.
List Of Best Things To See In Kintamani Bali
Below is the list of Kintamani attractions as the best things to see and do in Kintamani Bali.
Penelokan village. From the Penelokan village, you can see an unobstructed view of Mount Batur and Lake Batur from a distance.
Pura Ulun Danu Batur Kintamani (Balinese Hindu temple).
Toya Devasya Natural Hot spring pool.
The Lake Batur scenery in Kintamani, also a few tourists want a closer look at lake Batur. Also, some tourists rent a speedboat to have a boat tour around Lake Batur.
Mount Batur is the best place to see the sunrise scenery from the top of the Volcano. Therefore, many travelers join Mount Batur sunrise trekking to see the sunrise view from the top of the Volcano.
Read More: 10 Reasons Indians Choose Bali As The Primary Holiday Destination.
Map Location & The Best Time To Visit Kintamani Bali
To make it easier to find the location of Kintamani attractions, please use the map below! Kintamani has an enormous fabulous place to see, and the area is vast. Therefore, only one Kintamani attraction is shown on the Google map below.
Look, Google Map Kintamani Lookout.
Best Time to Visit
Due to the location of Kintamani is located on a plateau, the chance of heavy rain and thick fog is very high. Heavy rain and dense fog usually occur in the late afternoon. Therefore, the best time to visit Kintamani on your holiday in Bali is in the morning, from around 9:00 to 13:00.
Must Read: Pura Ulun Danu Bratan Entrance Fee (Bali Temple By The Lake).
Guide On The Best Way To Get Around In Bali
For the time being, there is no public transportation from the southern part of Bali to Kintamani Bali. Therefore, the best way to travel to Kintamani is by using a private vehicle. It can be a motorcycle or a car.
Bali Rent Car / Scooter Rental
To find a motorbike rental or a car rental service in Bali very quickly, you can use Google. You will discover many scooter and car rental service providers on Google in Bali.
Most travelers stay in the southern part of the island while on holiday in Bali. Therefore, the journey from the south part of Bali towards Kintamani will take 2 hours and 30 minutes. Because of this long trip, most tourists who want a vacation to Kintamani will look for car rental in Bali with a driver with fuel at low prices. By using Bali car rental services with a driver, you can rest in the car when traveling.
Also, some travelers do not want to take care of parking fees, entrance fees, and other costs during their holidays in Bali. Therefore, they will choose to buy a Kintamani volcano tour package.
Must Read, Kintamani Bali Travel Guide.
Kintamani Bali Entrance Fee
Then how much is the price of the Kintamani Bali entrance fee? The cost of admission to Kintamani in the table below is the price of access to the Kintamani area. While for each attraction in Kintamani, like Toya Devasya Natural Hot Spring pool and other attractions in Kintamani, will have a separate entry fee.
| Categories | Entrance Fee |
| --- | --- |
| Adult | IDR 50.000 / person |
| Child | IDR 30.000 / person |
| Bus parking | IDR 10.000 |
| Car parking | IDR 5.000 |
| Scooter parking | IDR 2.000 |
Furthermore, knowing the price of the entrance ticket to the Kintamani will make it easier for you to plan a vacation budget for Bali. Please click the link if you desire knowledge on guides and tips on budget holidays to Bali!
Read More: Tanah Lot Bali Entrance Fee.
Find Here Bali Uluwatu Temple Entrance Fee.
See Here: Taman Ayun Temple Entrance Fee.
See Here, Padang Padang Beach Entrance Fee.